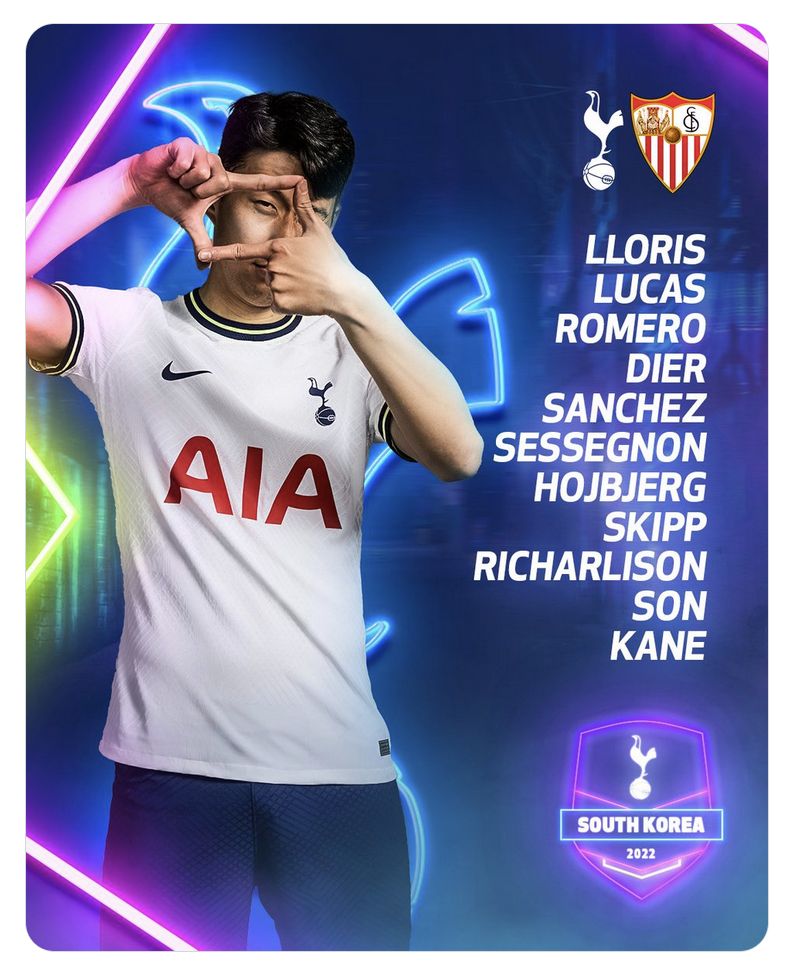 Today's Tottenham's second game in South Korea and here's the starting XI, no Bentancur who, if you remember, I felt wasn't exactly a match-fit against The Korean All-Stars. Personally, I wouldn't feel concerned about availability for any of these games. This is a friendly tour primarily designed to push the brand and the merchandise. What we want is everyone coming back for the real games in one piece.
This will give us another opportunity to see Davinson Sanchez in action (no laughing at the back – and to see what Richarlison offers in the mix with Sonny and Kane. The unknown item in the bagging area is Lucas Moura in the back line.
I'll be watching the game and providing updates in the comments section below!
For the next game, there's talk of a live stream watch along 🫣 you lucky people…