Willian Jose commented on an Instagram post by fellow Brazilian Lucas Moura on Saturday night.
The incident in isolation would be a fairly non-newsworthy event, but the 28-year-old Real Sociedad striker has been recently reported as a Spurs transfer target.
Lucas took to the social media platform to congratulate his former club Sao Paulo on their 90-year anniversary.
READ MORE: Willian Jose goes on strike amid Spurs transfer talk
His message, translated from Portuguese, read: "How I love you TRICOLOR!! How I love you so much!! Congratulations to this club that I will be forever grateful to and carry forever in my heart. 90 years of history and tradition!"
Lucas added the hashtag #SPFC90 and an emoji of a Yemen flag – although this was used to represent the colours of Sao Paulo, rather than any link to the Asian nation.
Jose simply replied with the same flag emoji and two clapping hand symbols.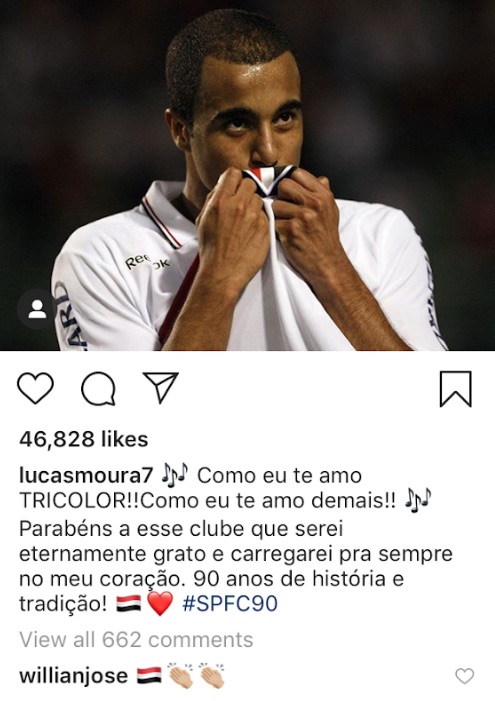 The two players were at Sao Paulo together in 2011 and 2012, so one should be cautious reading too much into such a seemingly innocent comment.
But Jose will know that any public interaction with a Tottenham player, given the recent speculation, will be seized upon while the January transfer window remains open.
Earlier in the week, The Guardian named Jose as Tottenham's first choice in their quest to recruit a striker to provide cover for the injured Harry Kane. It was also stated that Spurs had offered £10m for Jose – a bid which fell £11m short of Sociedad's asking price.