These screenshots are from a real conversation between myself and a Tottenham supporting friend from over the weekend.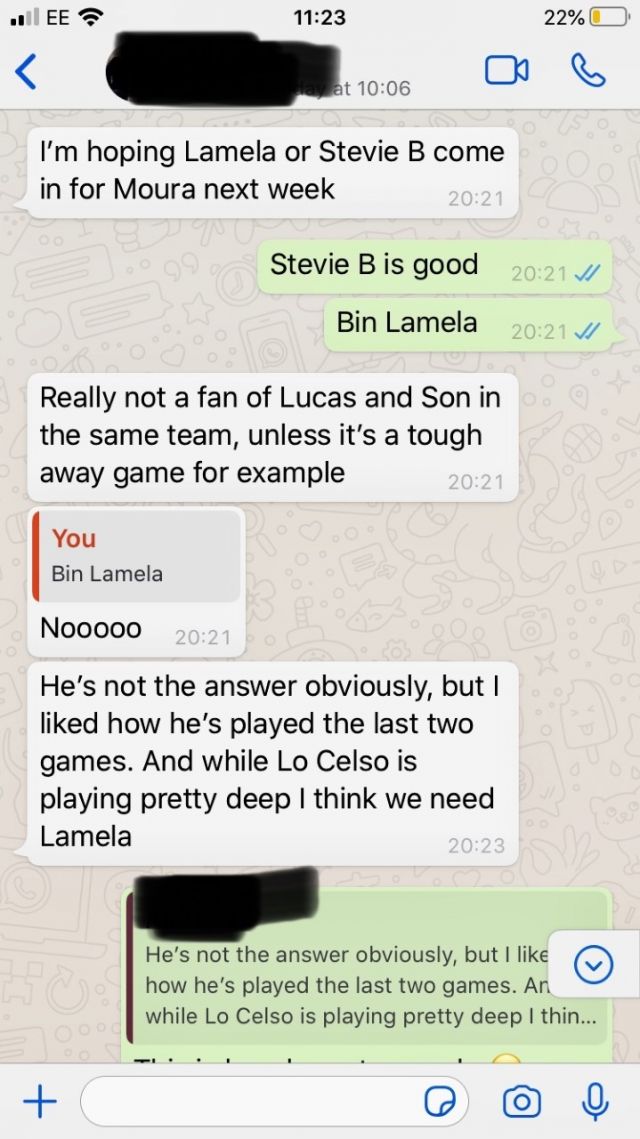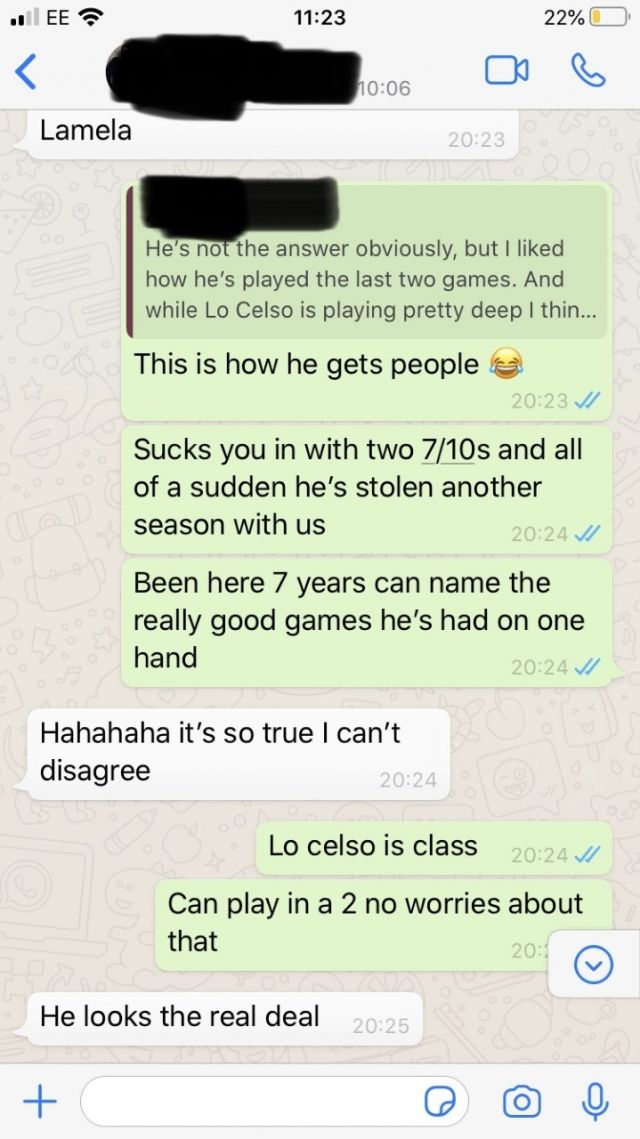 I consider this friend to have a very good grasp of football and our beloved Spurs in particular. I won't reel off his full resume, but he's won our Fantasy Football league three out of the last four years for starters.
And yet he has fallen into the Erik Lamela trap, like so many others have. There will be Whatsapp conversations just like this all over North London.
A couple of good – and no better than that – outings since the Premier League's restart and his apologists are ready to forget about seven seasons in which he's had more injuries than he's had memorable performances.
I'm not so anti-Lamela that I can't see what he brings to the team, especially off the bench. But I don't think we should settle for having any asset only being available 50% of the time, even more so with his level of productivity.
These seven games really should be his last false dawn for us.
MORE: Jose Mourinho Heading For A Battle He's Guaranteed To Lose
MORE: Mourinho Tipped To Replace Tanguy & Save £20m In The Process
MORE: Liverpool – Never Mind It Should Have Been Us, It Will Be Us