Harry Kane's exit from Tottenham looks inevitable, purely based upon the rather simple business that this football club's ambitions are not aligned with his own. We know this with certainty after Harry's recent interview with Gary Neville.
I find Harry Kane's supposedly weak position frankly ridiculous. Daniel Levy has considerable form for selling his best players. Michael Carrick went to Manchester United. Luka Modric was sold to Real Madrid. Dimitar Berbatov also went to Manchester United. Gareth Bale went to Real Madrid. Kyle Walker went to Manchester City. Christian Eriksen eventually found a new home in Italy. This list is far from exhaustive.
Just because Tottenham has never been in such an exposed position of vulnerability from so many directions, this has no bearing upon Kane's position or indeed his rights.
A few days ago, The Athletic's David Ornstein and Jack Pitt-Brooke ran a piece which cast enormous doubts over even the legitimacy of the England captain's desire to move on.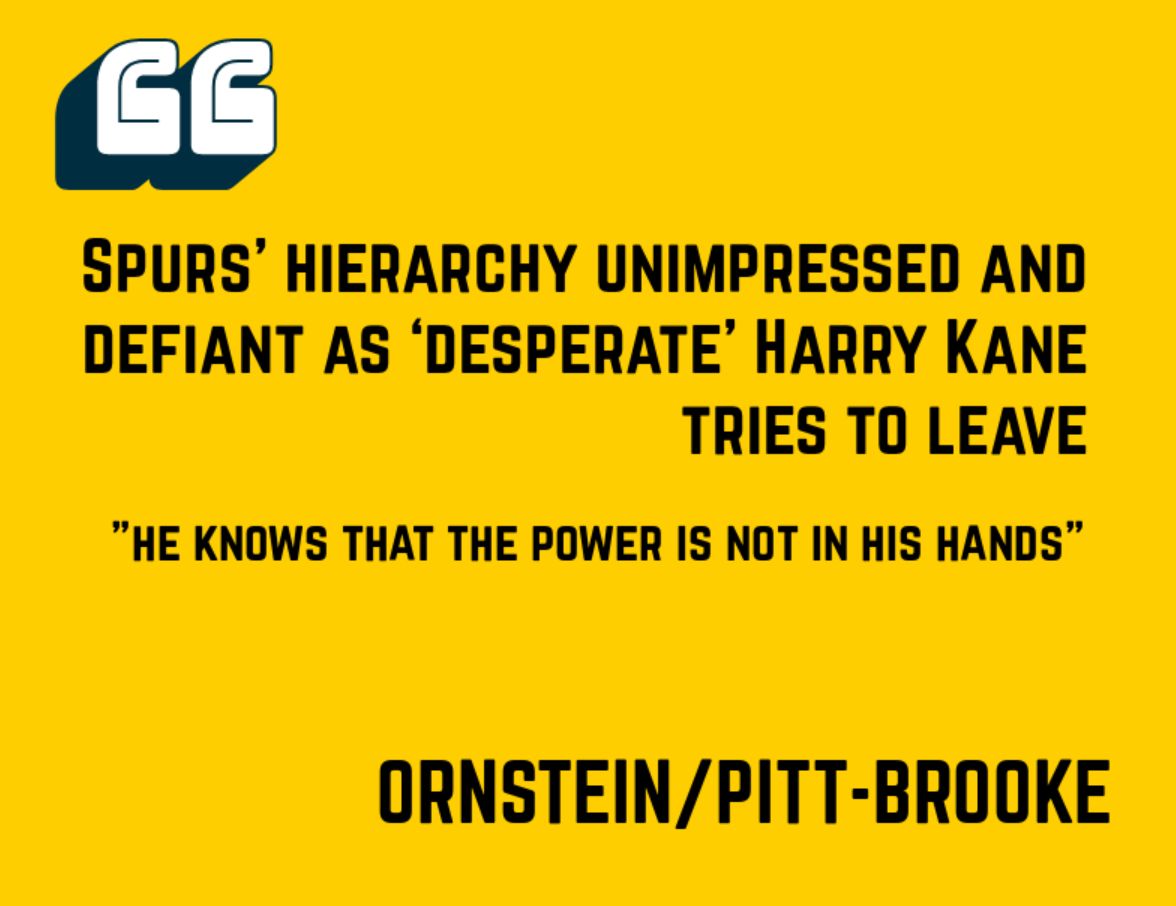 This line in particular was pure disinformation: he knows that the power is not in his hands.
This is utterly bewildering commentary.
The remaining years on a player's contract are not chains that bind them, they are an added buffer of potential compensation in the event that the player wishes to leave.
Beyond the obvious fact, that slavery has been abolished, football contracts don't operate as many conventional contracts under English law. So for example, if you sell your house to someone, you can't keep a key and occasionally pop around to use the loo or stay the night if you're in the area. The deal is done.
The issue of price is also being misrepresented. The market decides values. If one considers the selling price of our analogous house, a seller is entitled to ask for the moon, but if potential buyers are all of a different mind. You will not sell your house for the number you originally asked for.
This is the key element. Harry isn't a 3 bed semi-detached with a south-facing back garden. The man has a voice.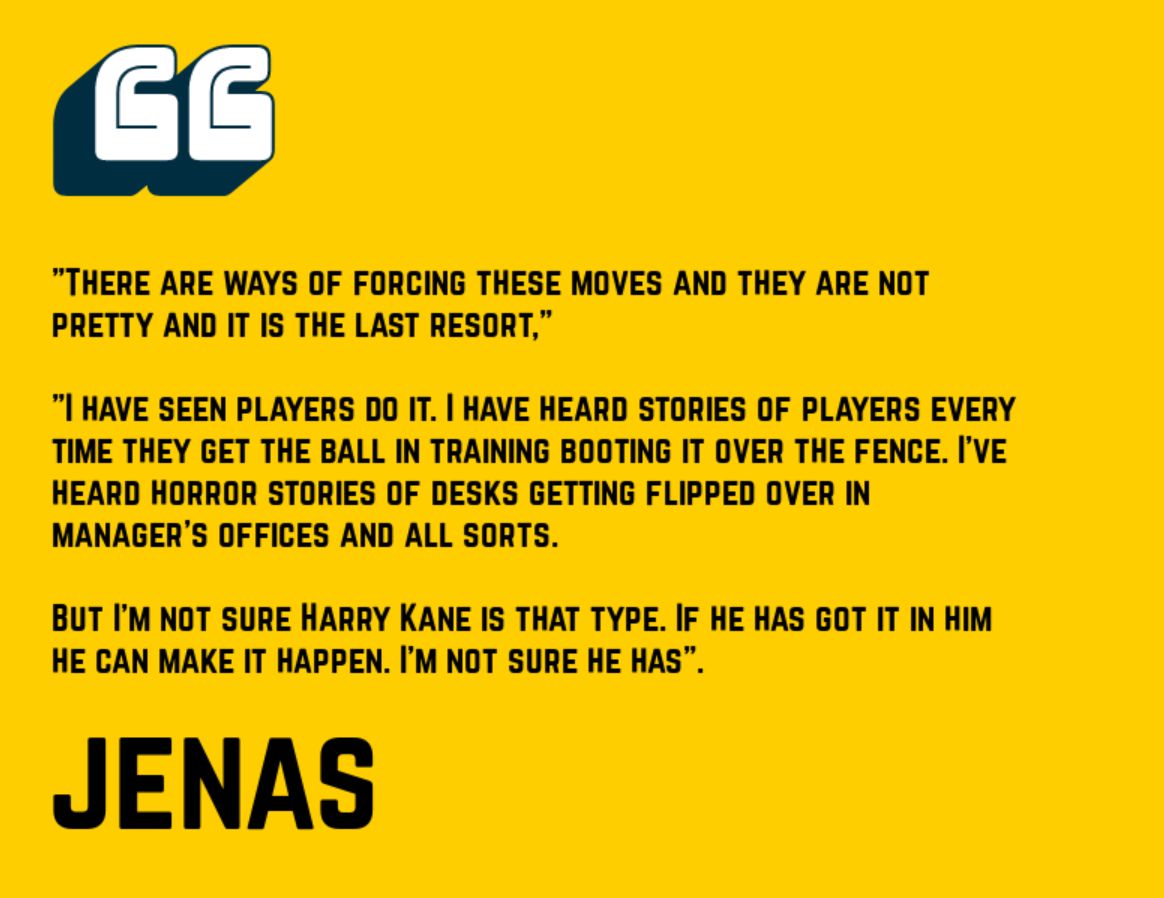 Footballers are able to assert certain rights. One may not care for it but as Jermaine Jenas points out, players sometimes have to force the issue, and generally speaking, care for it or not, the simplest solution is to move the player on and make some money.
What is mentioned satisfactorily by either the Athletic boys or Jenas, is the responsibility of the club to ensure that players remain motivated to stay. Put simply, make their club the place to be.
The narrative surrounding this story from The Athletic and others is one whereby Kane is some sort of nitwit who is duly bound for disappointment.