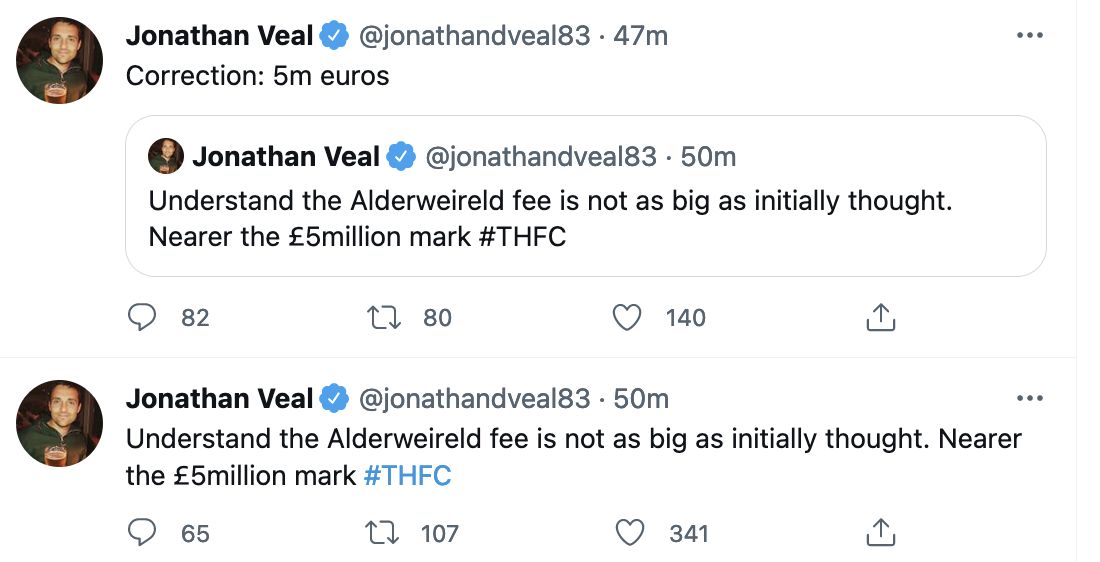 Toby Alderweireld's sale was a great bit of business, that was the consensus when the move to the Qatari side, Al-Duhail, was announced.
However, that was when the number was cited by most outlets, such as The Guardian as a fee believed to be some £13 million.
Tonight it emerges that the truth is less appealing.
Jonathan Veal of Press Association Sport has revealed that arguably the club's best centre back was let got for €5 million.
Yet the supposed deal with Cristian Romero hasn't been announced. Instead, Fabrizio Romano has assured fans that there's a plan B in place.


The despair appears to be beginning to kick in, which is a refreshing counterbalance to the tendency of some supporters to buy in so easily to what is essentially disinformation.
Who might be spreading these bizarre, counterproductive inaccuracies, I wonder? Such a conundrum.
The narrative that we've been spoon-fed by so many so-called journalists, is that Romero from Atalanta was close. Alasdair Gold told us just three days ago that £38.5 million was deemed to be enough.

Why are so many, supposedly credible folks, so widely off the pace?
No laughing at the back.