The discovery that there was turbulence behind the scenes at Hotspur Way didn't really come as a huge surprise. Whilst I find myself unusually aligned with Daniel Levy for perhaps the first time in my life in respect of Mourinho's legendary reputation, that hasn't deterred my belief that José Mourinho can still do what he does. Win stuff.
When Pochettino said that a dramatic rebuild was required, the Argentine was ignored by Levy, then later fired. It's ambitious to believe that Mourinho was brought in to establish a rebuild, because that's not what he does – unless his club owners have extravagantly deep pockets.
It's also important to note at this point that it was childsplay to predict the animosity that The Special One would engender when he came to Spurs. Beyond the whole 'Chelsea' baggage – the style of play under the Portuguese has rarely been lauded by anyone. Look at his spell at Manchester United; José won 3 trophies there and still there are United fans stalking the Internet willing to erupt at the slightest mention of the 58-year-old's name.
Given Spurs did function for a while as a side that was morphing into a Mourinho side (think beating Manchester City 2-0) what went wrong?
It's my understanding from a source close to the club that Gareth Bale – whom Mourinho had gifted to him by Levy – is at the heart of the angst at Hotspur Way. To provide context for those in short supply, the quickest way to achieve a top-up is probably this article from Goal which talks us through the Welshman managed to fall out with not just Zinedine Zidane, but also Carlo Ancelotti.
Now it appears that the 31-year-old is burning another high profile bridge, this time in N17.
This is a tough gig for Levy whose hopes for a triumphant, if somewhat schmaltzy return to Spurs from Gareth has been hijacked by questions over commitment and attitude.
It's taken Bale 6-months to be coaxed into action in keeping with his wages, and even, then the Bale is Back banners could only be unfurled when Spurs were playing mediocre sides.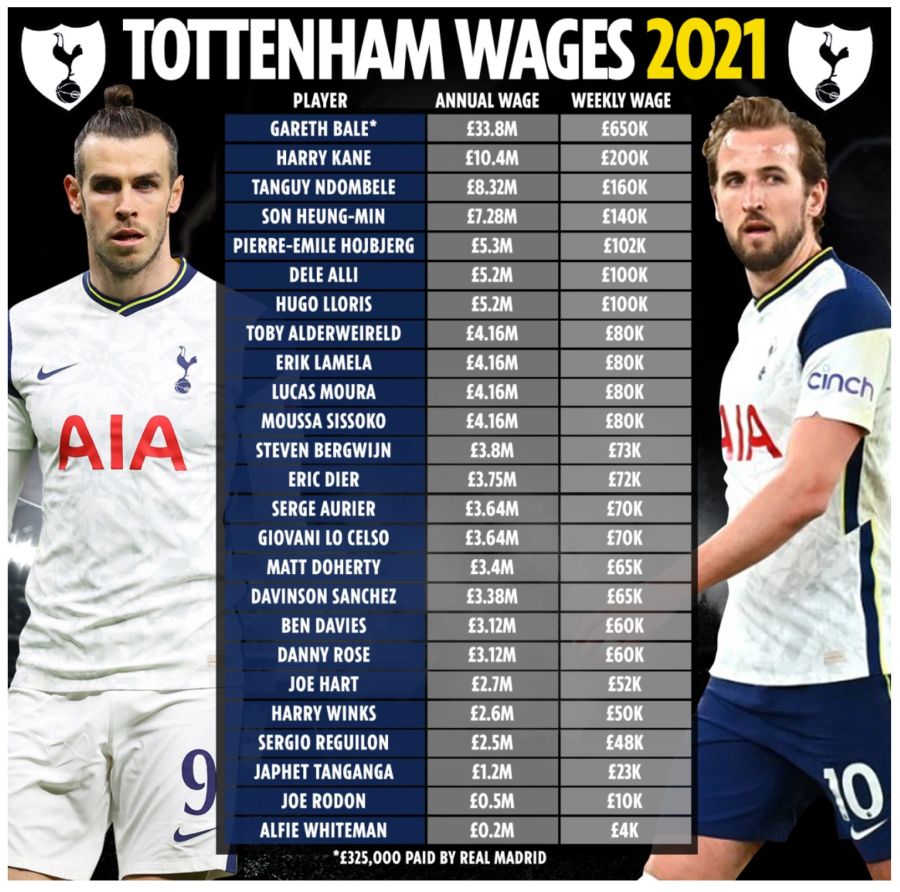 The suggestion is that Bale and his representatives on Earth all feel that the Real Madrid reject needs is to effectively have sides built around him. Which might have sounded interesting prior to seeing the reality of what the boy offers – and the fact that this is the THIRD successful coach Bale has managed to push over the edge.
Bale appears to have become somewhat detached from reality and Mourinho is fatigued from having to combat the perceived resistance to the seriousness of Tottenham's situation, Hence the blow-ups from both coach and captain after the Zagreb game. Additionally, the endless obsession with his own frailties had also worn thin some good while ago. Hence, the blow-up from Mourinho about Bale's Instagram post. You see, the issue wasn't about who posted it, the issue was that it was a straw that broke the camel's back. There is a misguided assumption that every twinge and tweak felt by the lad is 'fascinating' news to others.
The second man is Eric Dier, whose inability to take responsibility for absolutely anything at all, sees him sharing the same rarefied air as Bale in the Detached From Reality Section.
What is for certain, is that this summer, Levy can no longer sit on his hands.