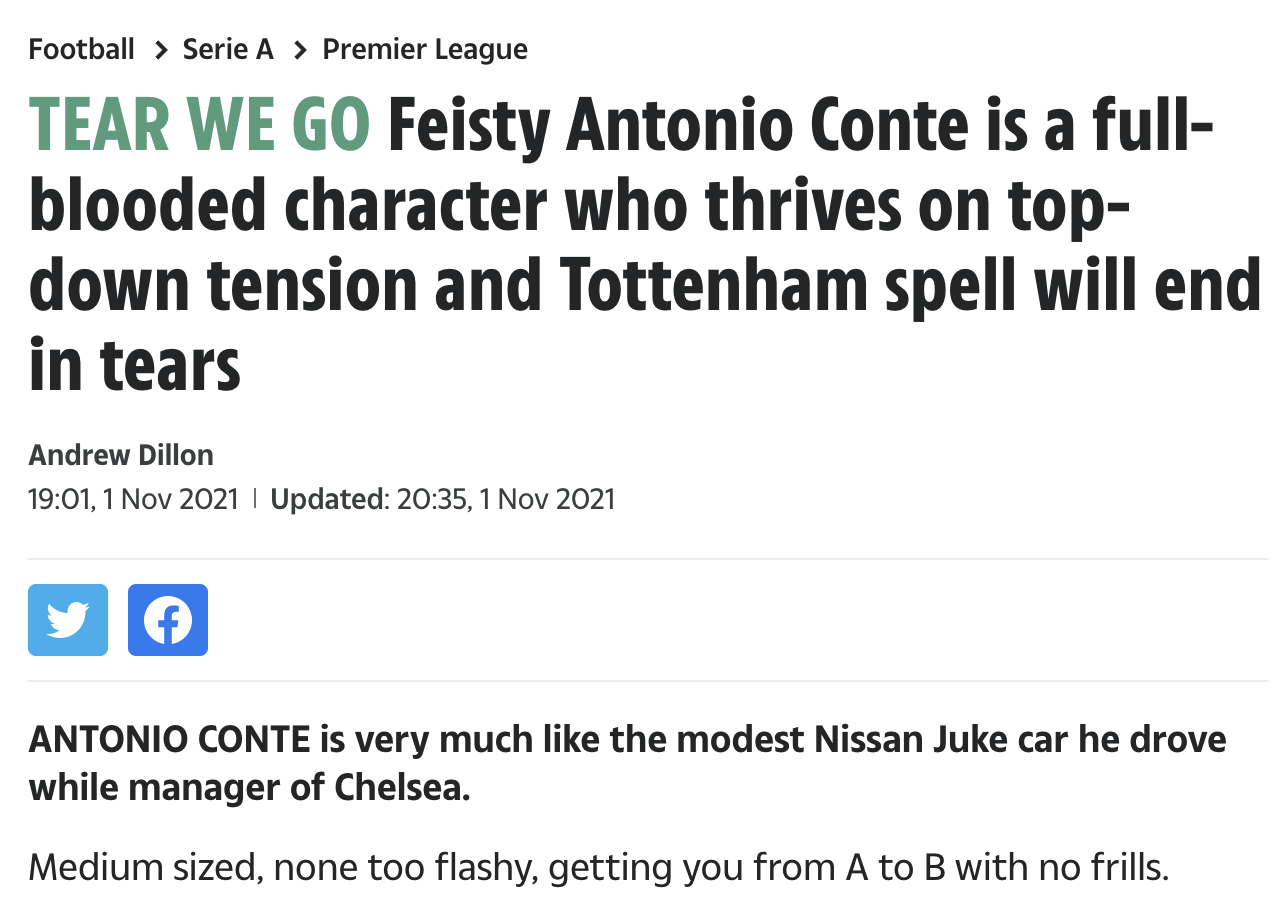 Whilst many fans are making merry at Tottenham appointing yet another blue-chip coach, there is an undercurrent of doubt attached to Daniel Levy's latest managerial acquisition.
The Sun cites two years of turmoil at London rivals Chelsea, which whilst successful in terms of securing silverware, also ended in litigation with the Blues where Conte and his staff being paid off to the tune of £9million to walk away from the Bridge, not to mention a further £85,000 for Antonio himself for 'wrongful dismissal'.
The article is a wall-to-wall account of angst, anger, and recriminations, charting across virtually every managerial post the Italian has ever held.
So what does the future hold for Daniel Levy? Will he loosen the leash and let Conte construct a squad that he deems worthy of his expertise.
I take a view that those Tottenham fans who didn't care for José Mourinho will soon struggle to get behind an even more temperamental gaffer. What larks.