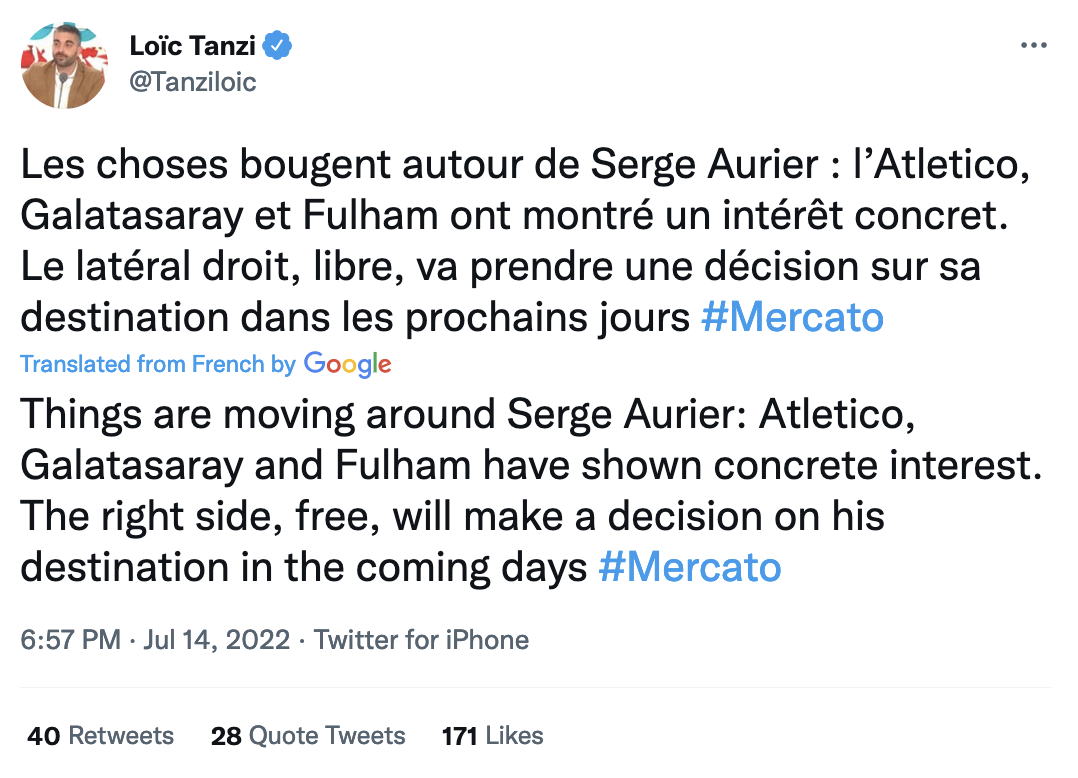 What happens at other clubs can be viewed as a poor second to what's taking place inside one's own, but this mooted transfer may provoke some to think a little.
RMC Sport reporter Loic Tanzi, says that Fulham is considering a move for one of Spurs' old boys.
Serge Aurier found himself enveloped in a fair amount of lunacy during his time at Spurs – who can forget the foul throws? The sending's off? Beyond that, the Ivory Coast star was a useful player, and during his four seasons at Spurs, he popped up with 5 Premier League goals, a couple of domestic cup goals, and even scored in the Champions League for us.
Given the current state of flux with Tottenham's wing-back situation – Lucas Moura ended up playing on the fight for Spurs against Sevilla in a friendly recently, it does make one wonder if selling the guy was the best move?
At 29, Aurier's ship has sailed for Tottenham, but I will always remember him fondly and was highly appreciative of his return to duty after the untimely demise of his brother.
Aurier to Fulham would be fun. Perhaps more so that Danny Rose getting involved with us again…