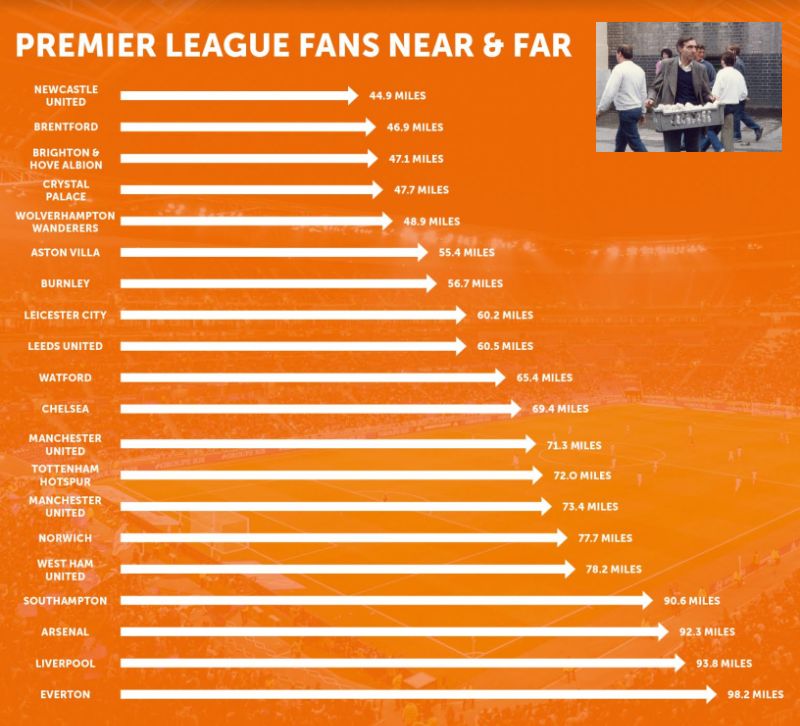 New fan research shows how Premier League supporters found their clubs
"Glory, Glory Man United" – 32% of Manchester Utd fans admit that historic success is the main reason they support The Red Devils
A North London family affair – Spurs and Arsenal top the table of supporters who inherited their fandom (32%) from family members
Football's a global game so not every Premier League fan has the opportunity to 'support their local', but the roots of supporter's fandom have now been revealed by new UK-wide research.
From Arsenal's inherited fandom through to Wolves' 'hometown' supporters, fans from every club shared how and why they support their chosen team.
Leeds United top the 'locals' league table, with 42% of their fans choosing to support The Whites due to them being local to where they grew up. Southampton, Leicester City, West Ham United, Wolves, Newcastle, and Crystal Palace supporters also have locality leading their list of reasons for fandom.
Elsewhere, Arsenal and Spurs lead the list of fans (32%) who claim that inherited fandom is the main reason for their support as the North London rivalry is passed down from generation to generation. 
When it comes to the stereotypical 'glory supporter', Manchester United supporters top the table with 32% admitting to being a fan due to the club's historic success compared to just 4% of Everton fans citing past triumphs as their catalyst for following the Toffees.
When it comes to distance, while the running joke with football fans across the nation centres on whether Manchester United fans are actually from Manchester, it turns out that Everton fans are the ones who currently live furthest from their club.
Research from a betting company has revealed that Toffees fans live an average of 98.2 miles away from Goodison Park, the furthest of all Premier League club fanbases.
On the other hand, Newcastle United can boast of being the most locally supported club, with fans living an average of 44.9 miles away from St James Park, the shortest distance in the division.