Mauricio Pochettino is a lost cause. As I've said previously, there's no great animosity, in fact as this inevitably plays out, pity is almost beginning to creep in.
The meltdown precipitated by the team sheet being announced was well-earned. Dropping Tanguy Ndombele was probably as close to unforgivable as one can get in Poch's situation.
"…it's so important to rotate and keep them all motivated to play. He played on Tuesday in the Champions League and I think Harry Winks was fresh to play."

Football London
When you're fighting fires, any airy fairy philosophy about managing the integration of players goes out the window. Firefighting requires a steady supply of buckets, preferably full of water.
Harry Winks we are told, was played to help rotate the squad. Tanguy was being rested for Everton away, eh?
This in itself tells us plenty. That Pochettino was happy to prioritize a Champions League game against irrelevant minnows, over the division topping European Champions – who beat us in that final – in order to become champions!
INDIVIDUALS
Dele Alli [20] did nothing to secure his starting berth in the first place, and proceeded to spend the entire 95 minutes at Anfield handicapping the rest of the team.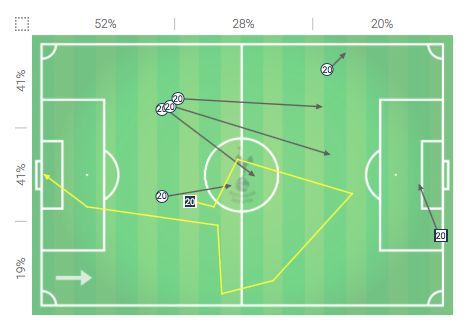 No Spurs player lost possession as many times as Dele did, and that yellow arrow show you how he directly aided a shot on our goal.
Quite why Poch had Alli suddenly playing deeper than usual was baffling. It's not a position he excels in. Winks + Dele = a sham of a midfield.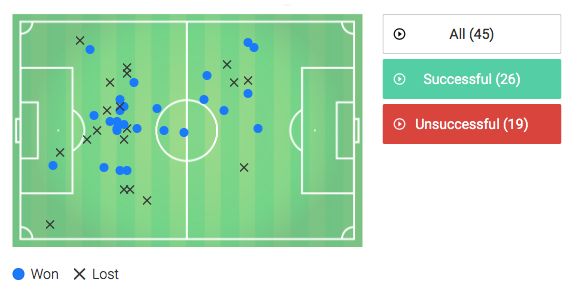 Harry Winks [8] sadly did the usual. Perhaps his limitations are best shown using the Successful Actions graphic. Here we have the worst of both worlds. Lost of unsuccessful actions, and the bulk of them in our own half.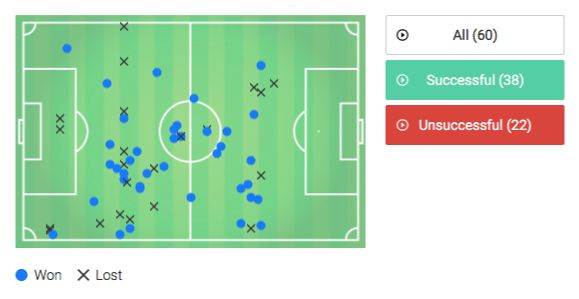 It's only when we compare this to Moussa Sissoko's SA graphic that Winks is revealed as the bit part player he truly was. Sure, Winks' passing accuracy was over 90% again, but he didn't achieve a hell of a lot with it.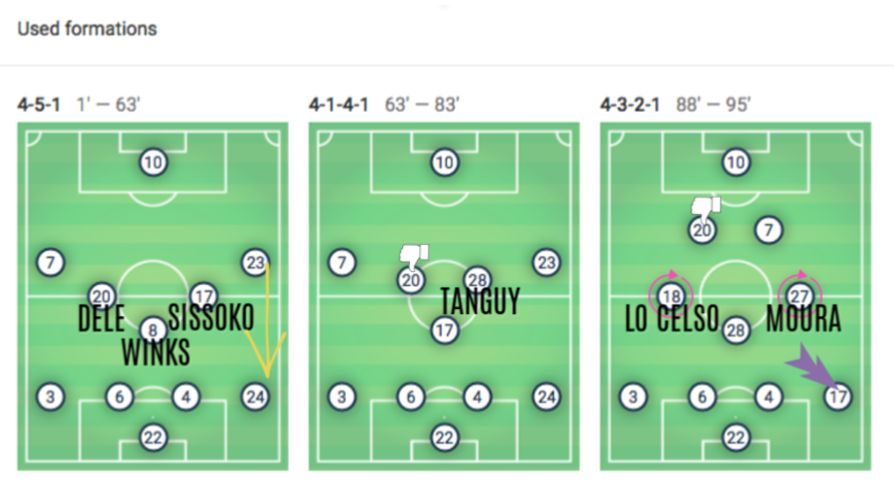 Giovani Lo Celso [18] and Lucas Moura [27] honestly must be wondering what they have got themselves into. Thrown on at the end to as some weird and utterly pointless midfield chorus line.
Pochettino is finished.