Big Day. Some say that the F.A. Cup has lost a part of its magic and that it does not carry the romance and prestige it once did any more. Well let me escort those who feel that way down 'Memory Lane' for a moment.
The date was March 1st, 1995 and Tottenham were playing Southampton at 'The Dell' in a replay of the 5th round of the FA Cup. Southampton had previously held Spurs to a 1 – 1 draw at White Hart Lane, therefore the replay was eagerly awaited and was expected to be a corker of a game, which it was.
I must point out here that Tottenham were considered fortunate [by some, and Gooners especially] to be playing in the competition because of an FA ban on them playing in the competition that year; it had been imposed on the club for "financial irregularities" allegedly committed in the 1980s.
We had originally received a 12-point reduction as well, but both penalties were quashed and what happened at 'The Dell' became a part of Tottenham's already rich history and folklore.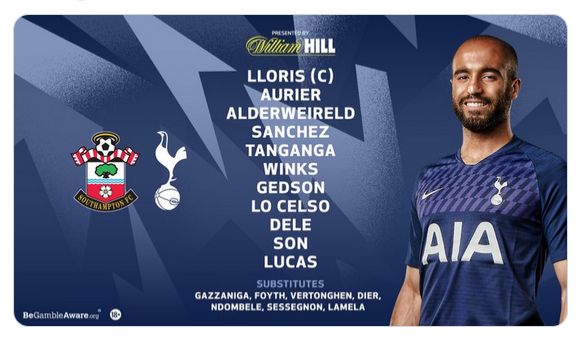 🏆 Our @EmiratesFACup campaign continues at St Mary's today… #THFC ⚪️ #COYS pic.twitter.com/koDwN5rxDx

— Tottenham Hotspur (@SpursOfficial) January 25, 2020
Although it must be recognized, Spurs could not have got off to a worse start that night; Shipperly had put Southampton ahead in the fifth minute and then Matt Le Tissier added to our woes by converting a penalty just before half-time.
They had also hit the post, with Walker well beaten and if we had gone-in half-time three goals down it may have been a different outcome. For Gerry Francis, who had taken over as manager from 'Ossie' Ardiles in the October [we always seem to change managers towards the end of the year], It was becoming a nightmare occasion; he had to do something to change things and his solution was to bring on Ronnie 'The Rocket' Rosenthal as a substitute for the second-half.
What happened next stunned the 15,000 crowd at 'The Dell', and the millions more [like me] watching the game at home on television. Ronnie scored two stunning goals within two minutes of each other [57th and 56th minutes] and this forced the tie to extra-time.
After that Ronnie created his page in history and became a favourite son of the Spurs fans. He claimed his 'hat-trick' by scoring a third in the 102nd minute and this finally broke the back of any meaningful resistance from Southampton.
Sheringham, Barmby and Anderton [in the 113th, 114th and 120th minutes respectively] went on to add the icing to Ronnie's cake, and quite a few people often now forget who the other scorers were, because it had become 'The Rocket's' party.
That night is now remembered as a magical evening and only those who witnessed it will fully appreciate how romantic and fairy tale like it was. Tottenham went on to be well-beaten 4-1 away to Everton in the semi-finals, and 'The Toffees' eventually won the competition; but Ronnie's place in Tottenham's history was secured because he had created something special. To be fair his team-mates on that night also deserve recognition as well,
Let's hope history can repeat itself this afternoon at St Mary's; because I cannot think of a better way to reignite our passion and hopefully inspire the team, the manager and the fans, to perk-up and look to achieving glory.
Who is the hidden 'rocket' in this current team?