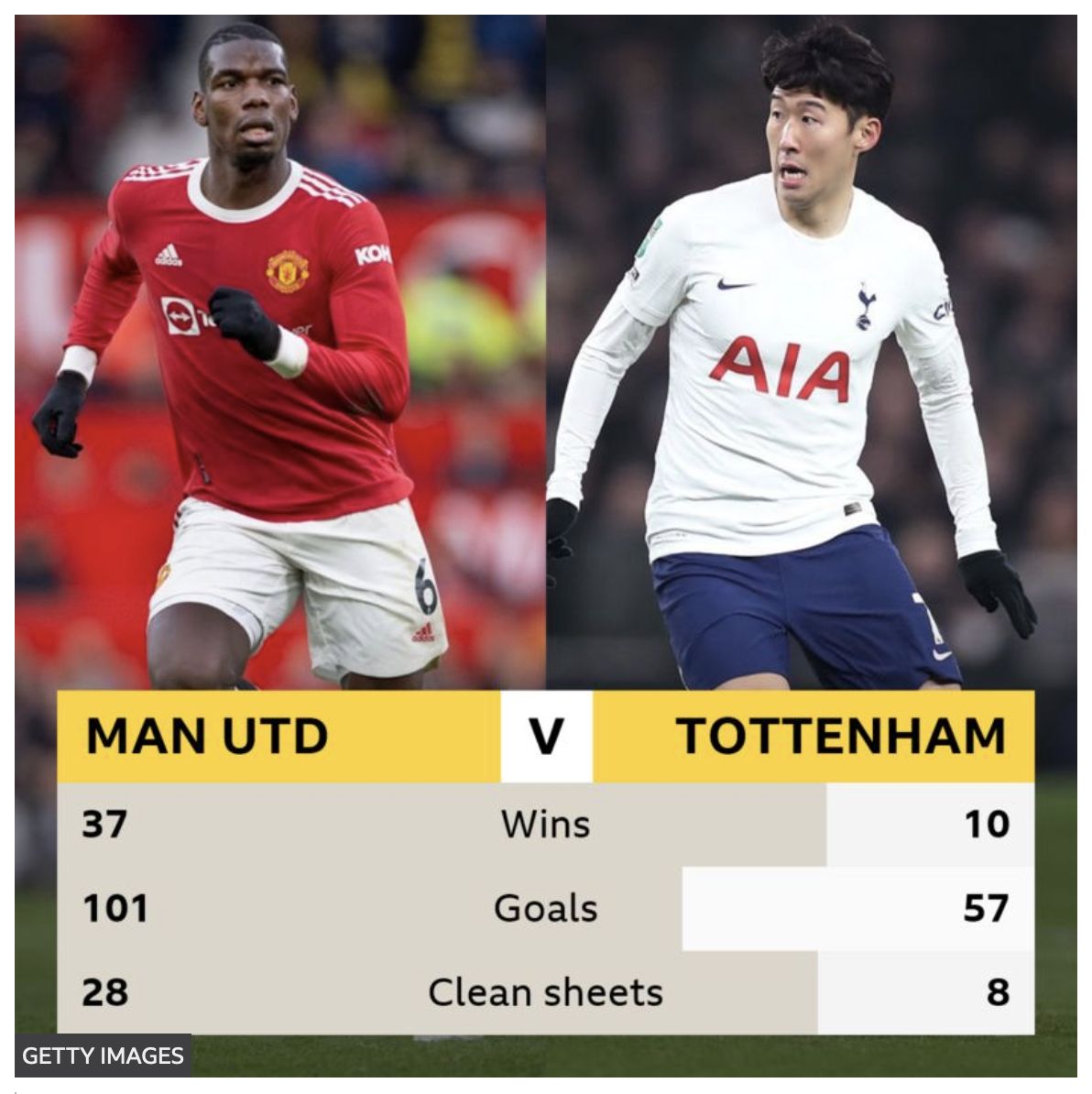 'The form book goes out the window'
There's s a somewhat overused phrase in football, more than occasionally one might speculate, designed to add some supernatural frisson to a game that might be lacking the aforementioned ooh la la.
The reality is, that beyond some interminable match commentator telling us that 'Huddersfield Town have historically had success against Tottenham, beating them twice in Division 2, during the 1975-76 season…
Form only counts when you have two sides that have been in the same league for decades, and that's what we have here.
Of course, Manchester United is in a mess. In this piece earlier today (which nobody read 🤣), we heard from Gus Poyet, who pointed out precisely what is wrong with all these so-called big clubs.
Want to know who beats who between these two, come Saturday tea time? It all depends upon how much fire kicks into the 22 egos that walk onto the green stuff.