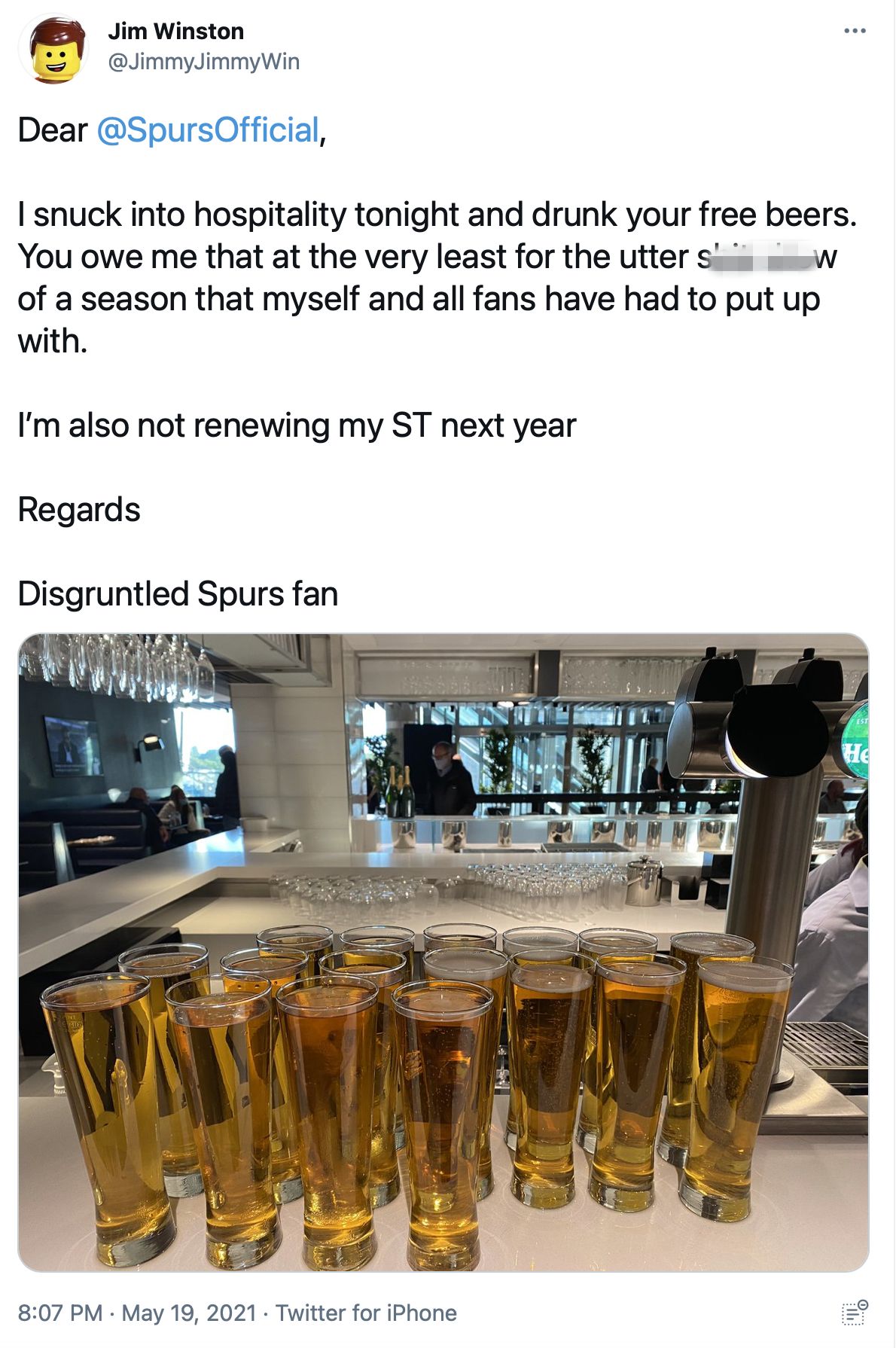 In the episode of Porridge New Faces, Old Hands there was a classic line where Norman Stanley Fletcher is participating in a medical at Slade Prison.
Doctor:
Can you fill that up for me?

Fletcher:
What, from here?
Ian La Frenais and Dick Clement were seriously tickled by this joke as they used more or less exactly the same lines in an episode of Whatever Happened To The Likely Lads? And again in their contribution to the script of one of the James Bond films, Never Say Never Again.
At the Aston Villa game, it appears someone had good aim.
In today's Daily Briefing 👇 I touch on the misery of a badly presented pint, plus one or two other matters. If someone presented me with any of those flat abominations, I'd immediately know how little was thought of me, and I'd walk out, what a disgraceful way to carry on.