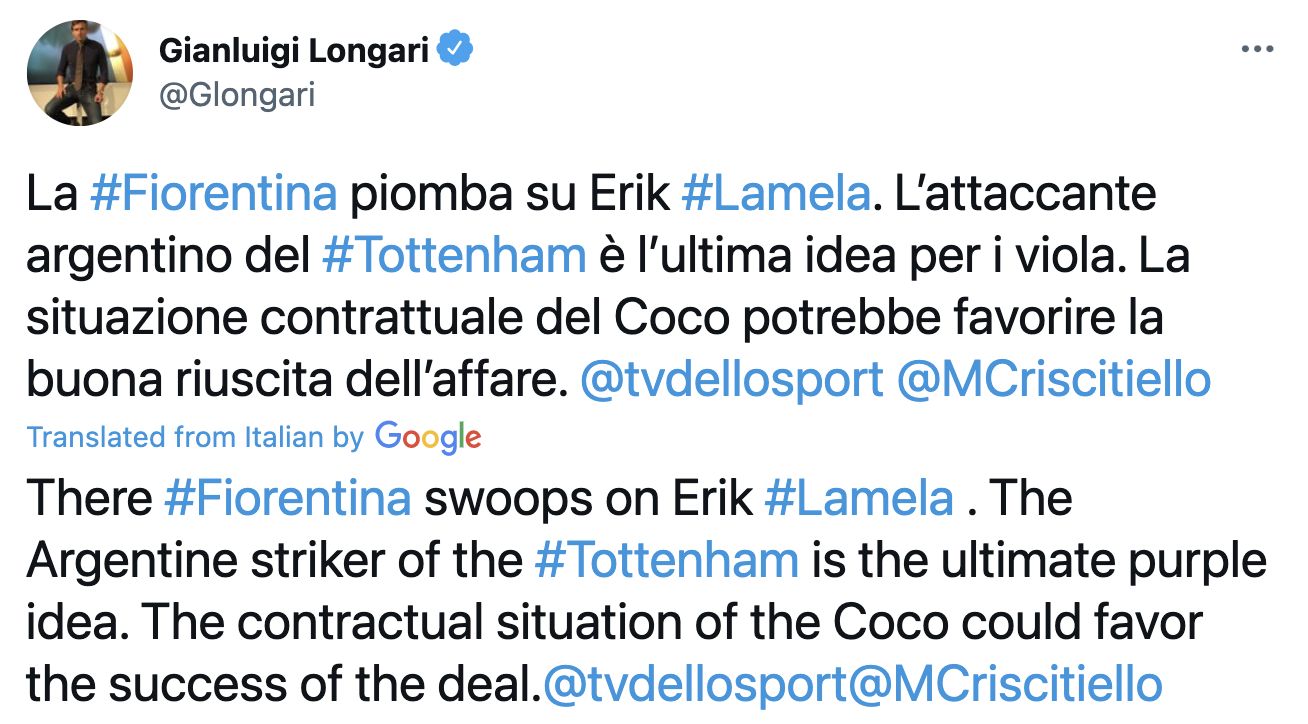 For me, Erik Lamela is a player that all too rather sadly embodies much of Tottenham's transfer business under ENIC's reign. Part of the less than 'magnificent seven' intake after Gareth Bale was sold to Real Madrid, the Argie came in as a record club signing, which in itself created significant expectations. Sure, we've had glimpses, but the now 29-year-old is now staring at what could be his tenth season at Tottenham since his arrival during the 2013/14 season, and the enthusiasm for the Florida-born boy in the fanbase is now negligible.
Transfermarkt value the player at some €14,4million, which would hardly count for much in Tottenham's overall transfer 'war chest' however at this stage every penny counts, given the grotesque debt Spurs now find themselves in.
Gianluigi Longari who covers football transfers for Sportitalia TV believes that an exit from North London could finally be on cards for our occasional Rabona boy, Lamela.