I take a view on Mourinho's latest routine, the "We have zero strikers the pitch, zero on bench or zero in stands. We have two in the hospital" one, that the gaffer is being somewhat disingenuous. The lack of bona fide strikers at Tottenham is part a bigger problem, and the Portuguese knows that woe is me sound-bites need to be heavily condensed in football, into easily digestible messages, or the messenger will probably get shot.
Which segues us effortlessly into asking, why are we waiting for Troy Parrott to step into the fray? The case for introducing him to the first team squad appears overwhelming, on the face of it. The algebra is straightforward enough. No strikers + a striker = end of no striker situation.
Parrott after all, Troy had been rubber-stamped by Mick McCarthy to play for Republic of Ireland's first team. And recently, the boy signed a new deal that will keep him at Hotspur Way until 2023. So what's the beef? Well, for a start, as our man Jose Fish rightly pointed out, Parrott's "new long term deal" wasn't really long term, at all. The summer of 2023 is 3 summers hence, which in the modern game means the deal is good for 2 summers, and then it will need to be revisited by both parties.
We also had some recent ITK, that the boy "had issues", and a national newspaper claimed that one of Parrott's closest friends was the son of a drug trafficker.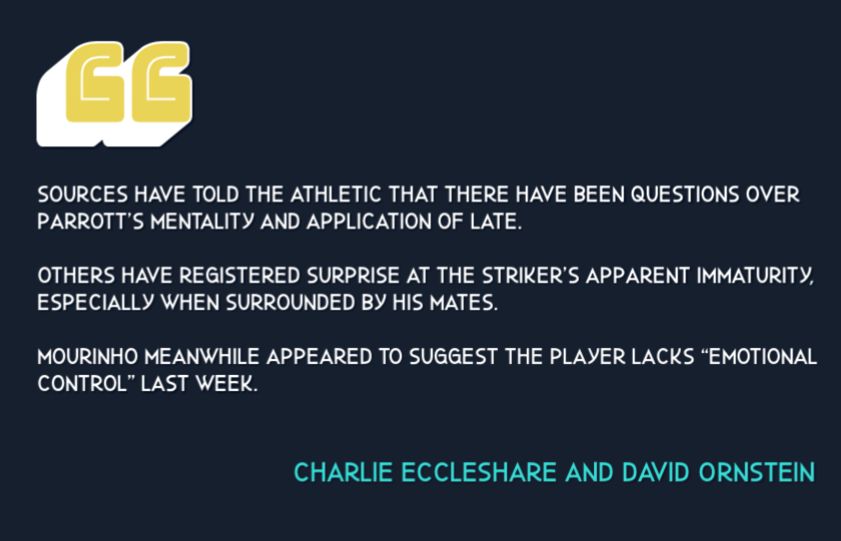 Now, The Athletic (£) not only back up the Harry Hotspur information, but add comment from another source, which interestingly references Manchester United's Marcus Rashford, who got his first team debut at the same age.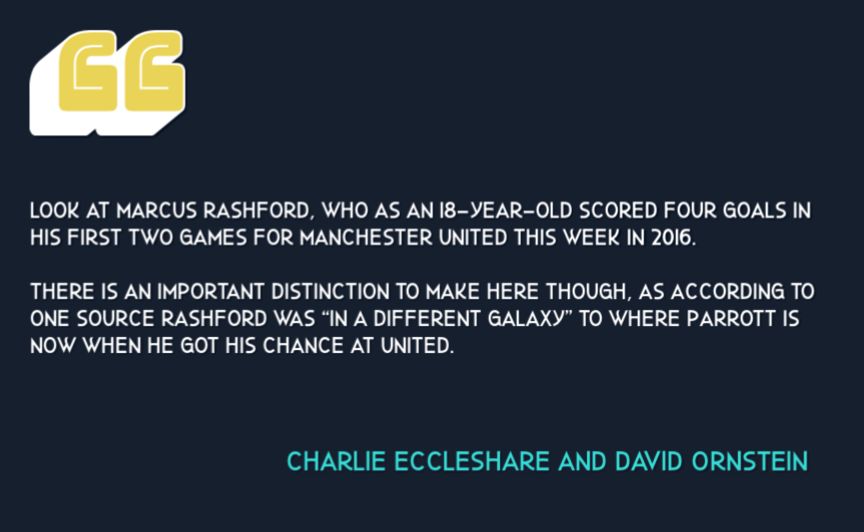 It's early days for everyone at this latest incarnation of Tottenham Hotspur, but to date, José Mourinho has only trusted Parrott with 5 minutes from the bench against Burnley, and that was back in December.
The Parrott situation does of course, provide those untrusting of Mourinho with another stick with which to beat him.