In the last week, the allegation was made by a youthful reporter for the Evening Standard, which suggested that Alessandro Bastoni's mooted transfer to Tottenham had gone from hot to lukewarm.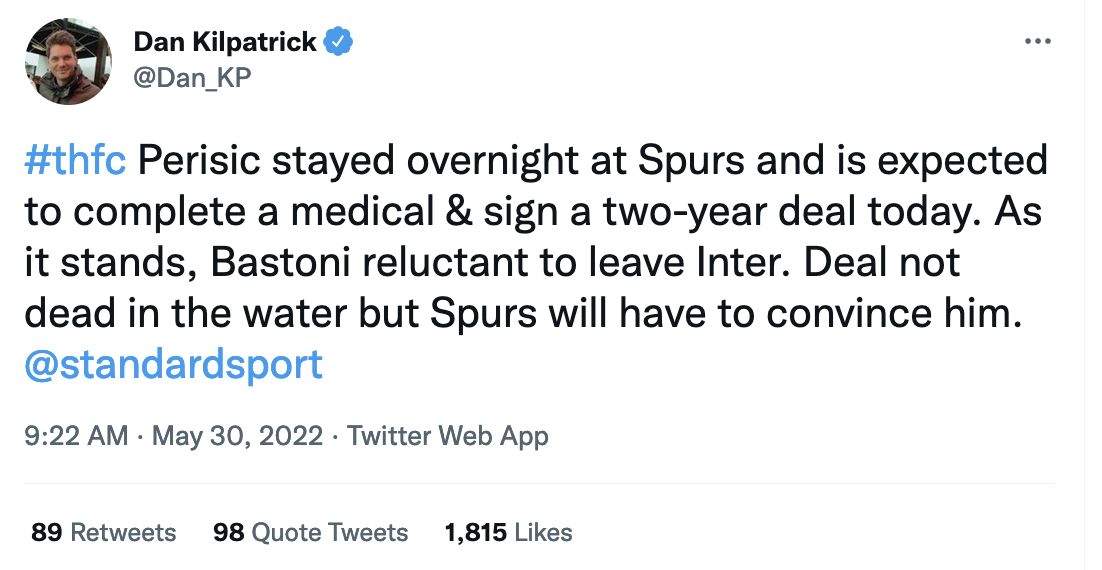 A source close to the club has told me that whilst nothing is neither done nor abandoned, it might be the case that commentators might occasionally consider resisting the urge to publish updates when none exist.
I am told that 'reluctant' is regarded as a curious choice of adjective to describe a process that is ongoing and has several dimensions. The 23-year-old Italian has been offered a potentially life and career-changing move.
The value of the offer from Tottenham to Inter for Bastoni is significant. There are (of course) financial complications surrounding the Nerazzurri, but to interpret any perceived delays is the work of an unworldly mind. The club also has the reaction of their fans to consider.
In short – and I'm aware that this will infuriate those seeking solutions issued as if the world were some enormous vending machine – this deal, as with all deals of this size and complexity – is unlikely to be wrapped up as if one were simply ordering a takeaway.
As per this post, a source close to the club believes that Spurs remain hopeful that Conte and Paratici are able to land the player. The fact that they are personally representing THFC streamlines matters enormously.
Oh, and nobody is phoning the player or his agent or anyone else on a daily basis…