Sonny whipped in a cross to then assist South Korean teammate Ui Jo Hwang, who scored on the 47th minute against Georgia. The game finished a 1-1 draw.
Christian Eriksen also pulled off very similar move last night for Denmark. Skov scored what proved to be the winner on the 6th minute, against Gibraltar's finest scaffolding.
Kane, Eriksen and Sonny have all been nominated for something to do with Fifa World Eleven.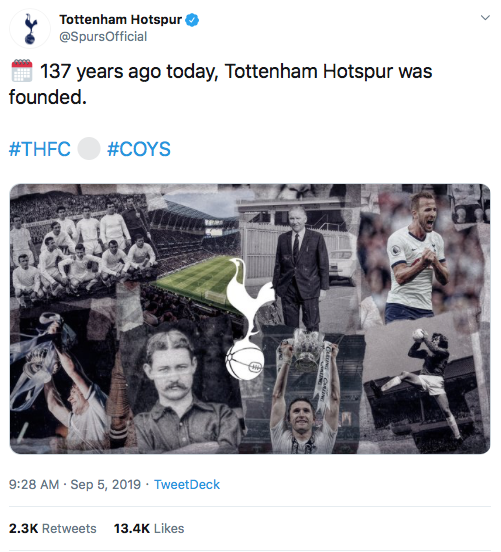 The club is 137 years of age today. If that isn't another major achievement under ENIC's reign, I don't know what is.
Sonny has been learning to speak like a cocked knee.
And finally, Troy Parrott has made Tottenham's Champions League cut.