If there's one phrase that irritates the hell out of me (just as much as careful what you wish for) then it's the childhood classic, 'there are others worse off', which I guess these days would be largely replaced by 'first world problems.
After becoming aware of the snow in Burnley, earlier today, I took comfort in the Met Office forecast, which indicated the game was unlikely to be called off. Then the game was pulled and I was annoyed.
Then I spotted these two pilgrims and the annoyance subsided a little.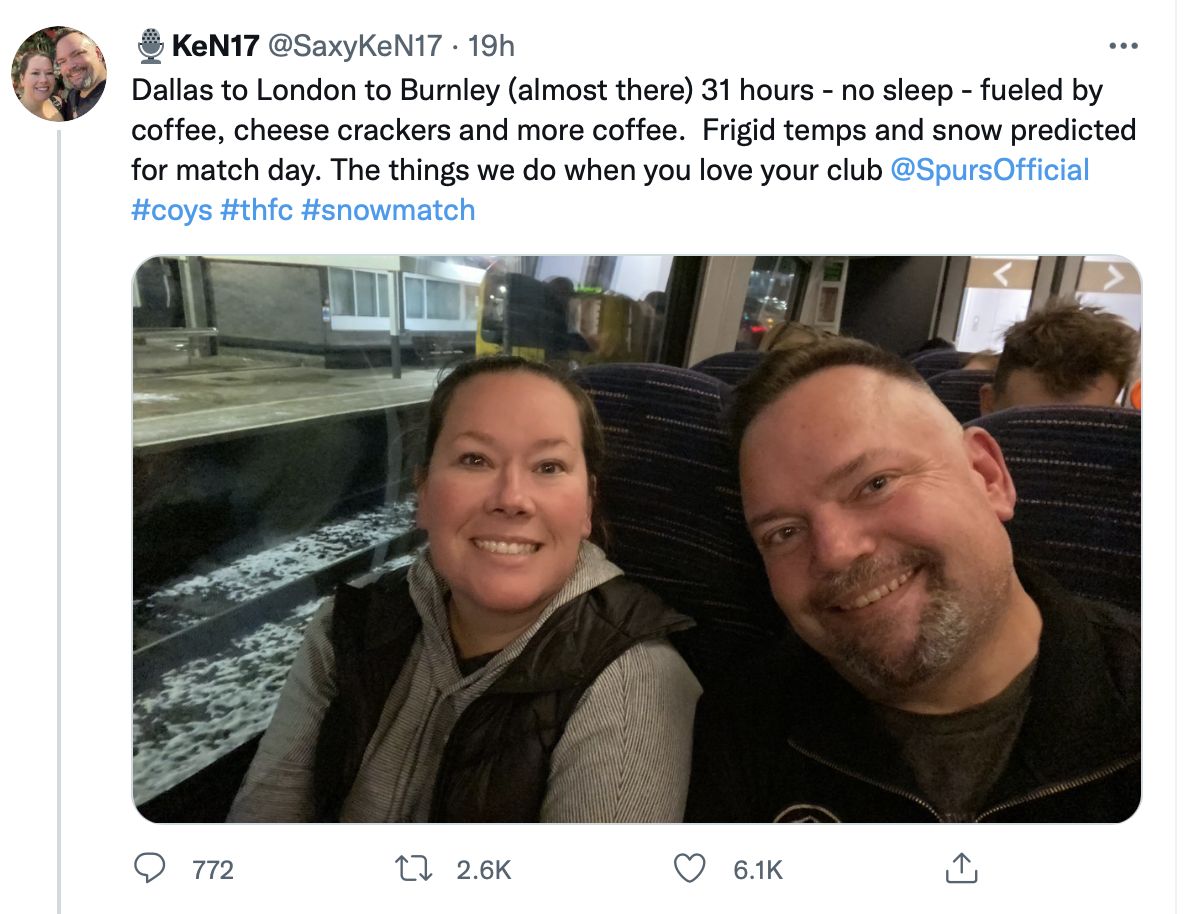 31 one hours is some haul, even if the game did take place.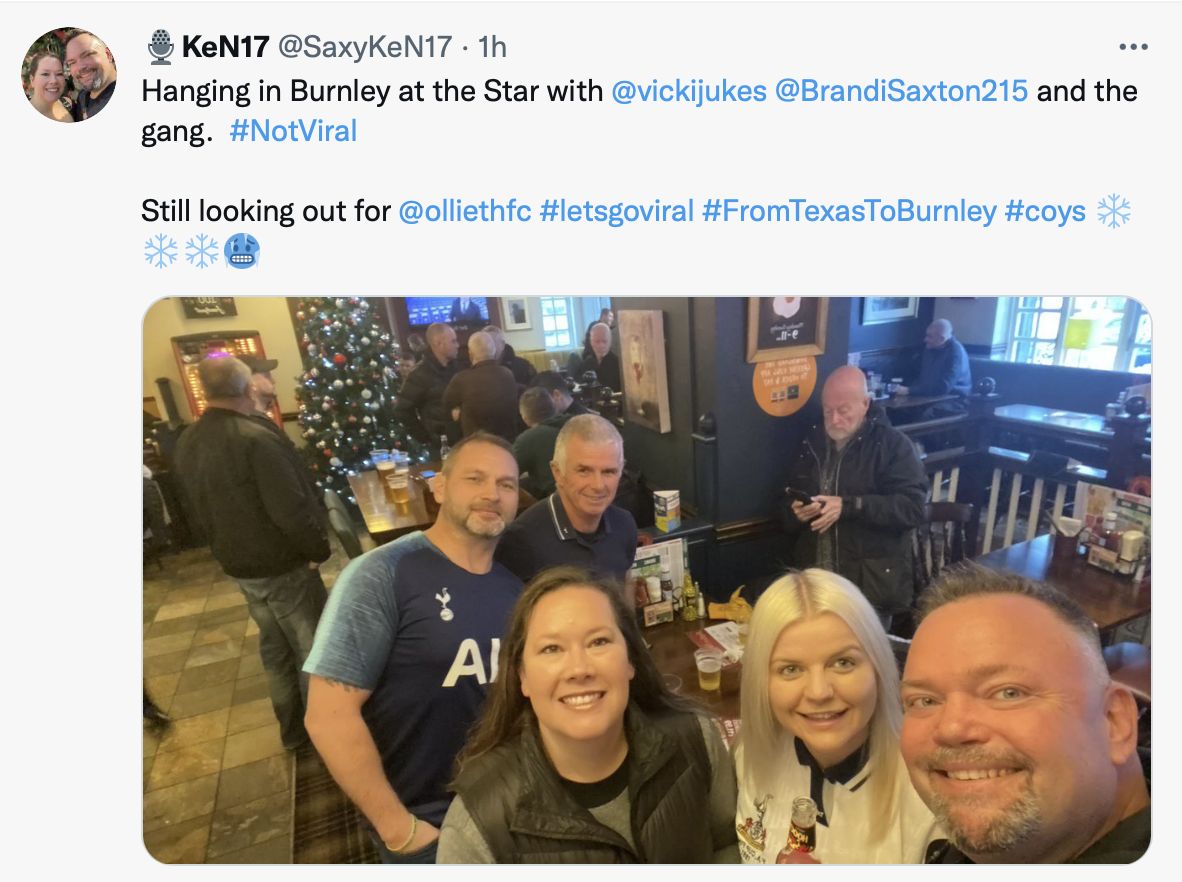 At least the superfans are with fellow supporters and getting stuck into some match-day booze.
Good luck!