Tottenham confirmed that they sacked their manager Antonio Conte on Sunday night following a week of uncertainty surrounding the Italian's future at the club.
This came after Conte criticised his players, accusing them of being selfish and questioned their commitment.
He also pointed fingers at the club's ownership, suggesting they lack ambition to win titles and trophies.
Manchester United legend Paul Scholes has now aimed jibes at Conte in a now-deleted story on Instagram.
Scholes accused Conte of being a hypocrite and suggested that managers should be more honest about their opinions on players to avoid making excuses after they are sacked.
He wrote:
"Here we go talkSPORT.
"A manager gets sacked so everyone blames recruitment, and a top class manager blames lack of ambition.
"Why don't any managers say when they're smiling and shaking hands with a player at their press conference, 'I don't like this player, I think [he] will eventually get me the sack.'
"Saves the same old b******* once they are sacked or leave."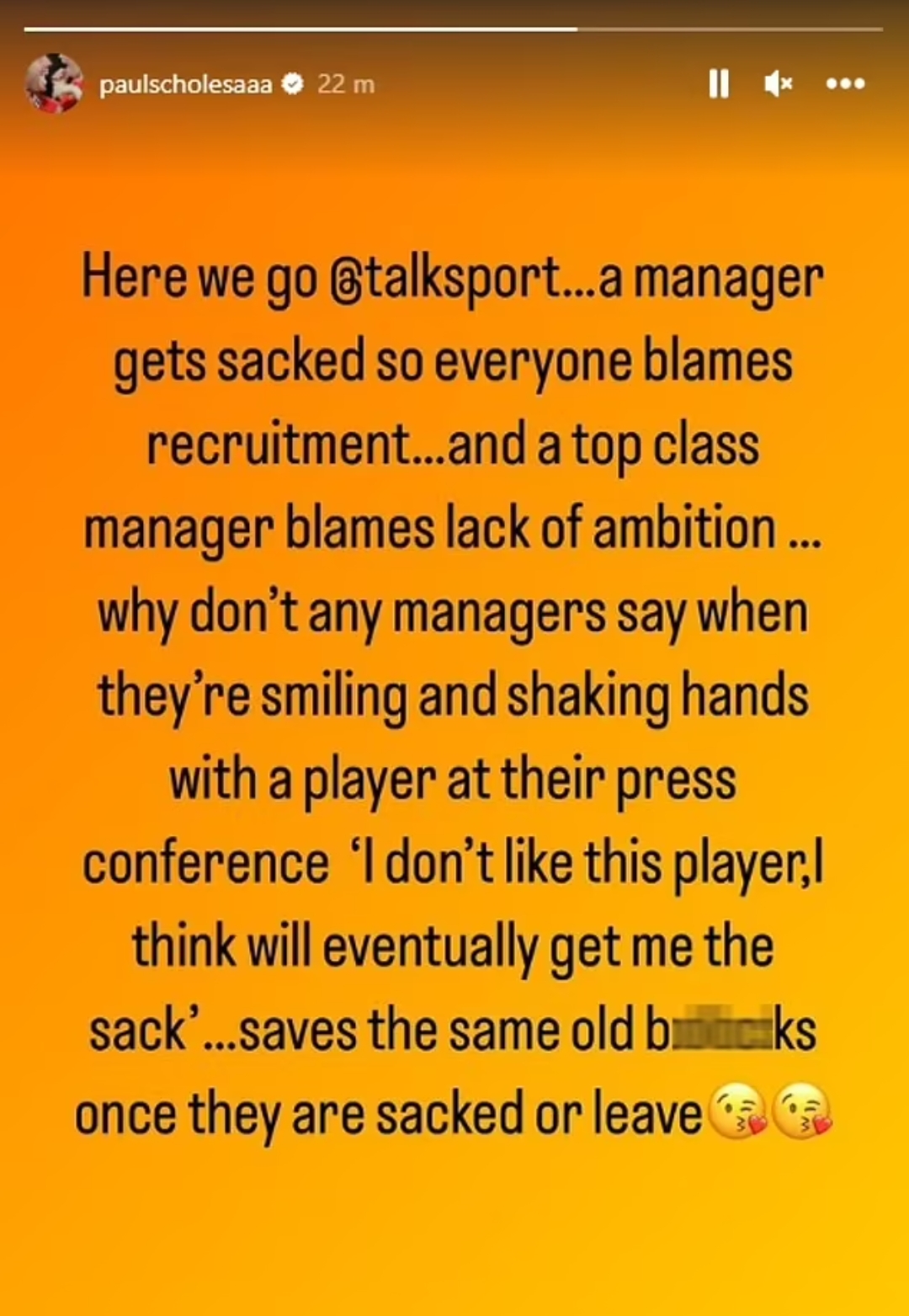 Conte is a serial winner, having won a trophy at every major club he has managed.
However, reports suggest that the club's refusal to sign him the players he wanted was one of the triggering points of his outburst.
Tottenham are now linked with several managers, including Luis Enrique, Mauricio Pochettino, Roberto De Zerbi, Ruben Amorim, and most recently, Julian Nagelsmann. Pochettino is said to be the favourite for the job.
It remains to be seen who they will appoint as their next manager in the summer.