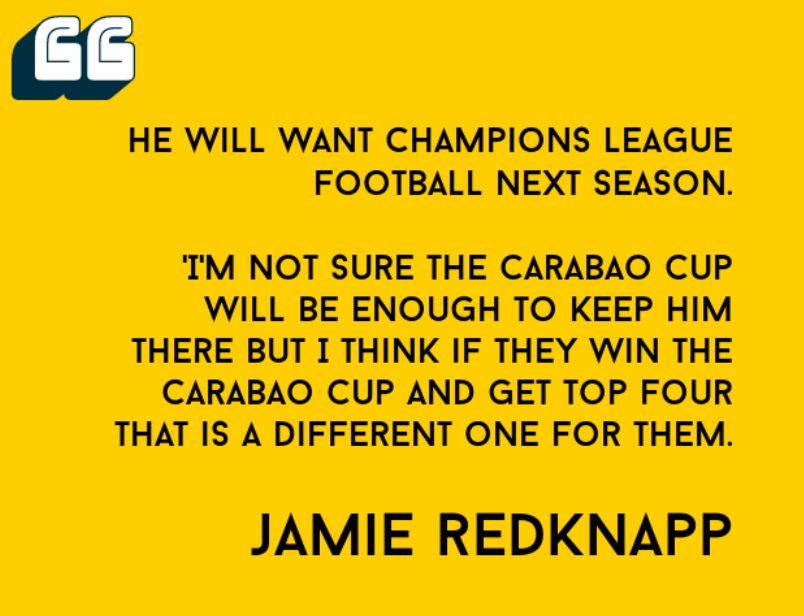 Carl Markham for Press Association Sport has spoken to Jamie Redknapp about the whole Harry Kane situation, and it is difficult to disagree with the former players' views. Redknapp's agenda against Tottenham has rumbled on and off since his father was sacked by Daniel Levy, and was never more so evident when Roy Keane, and he blew up live on Sky Sports a few weeks ago. With Redknapp seeking to make a case that the Tottenham squad was packed with internationals… However, what Jamie says here is all too true.
I believe along with Redknapp that the healing effect of the League Cup on players is negligible. For fans, the story is significantly different, but we're talking about a player here. That's an important distinction to acknowledge.
With Sergio Aguero leaving Manchester City, the timing of the opportunity certainly couldn't be more aligned. As I've said previously, it doesn't bother me one iota how much Daniel Levy says he wants for Harry Kane. Football is a place where big fees are not prohibitive for top-flight clubs that have a genuine desire to get deals done. Furthermore, if there is one side in the Premier League I would credit with the agility required to make Kane's move happen, then it would be City.