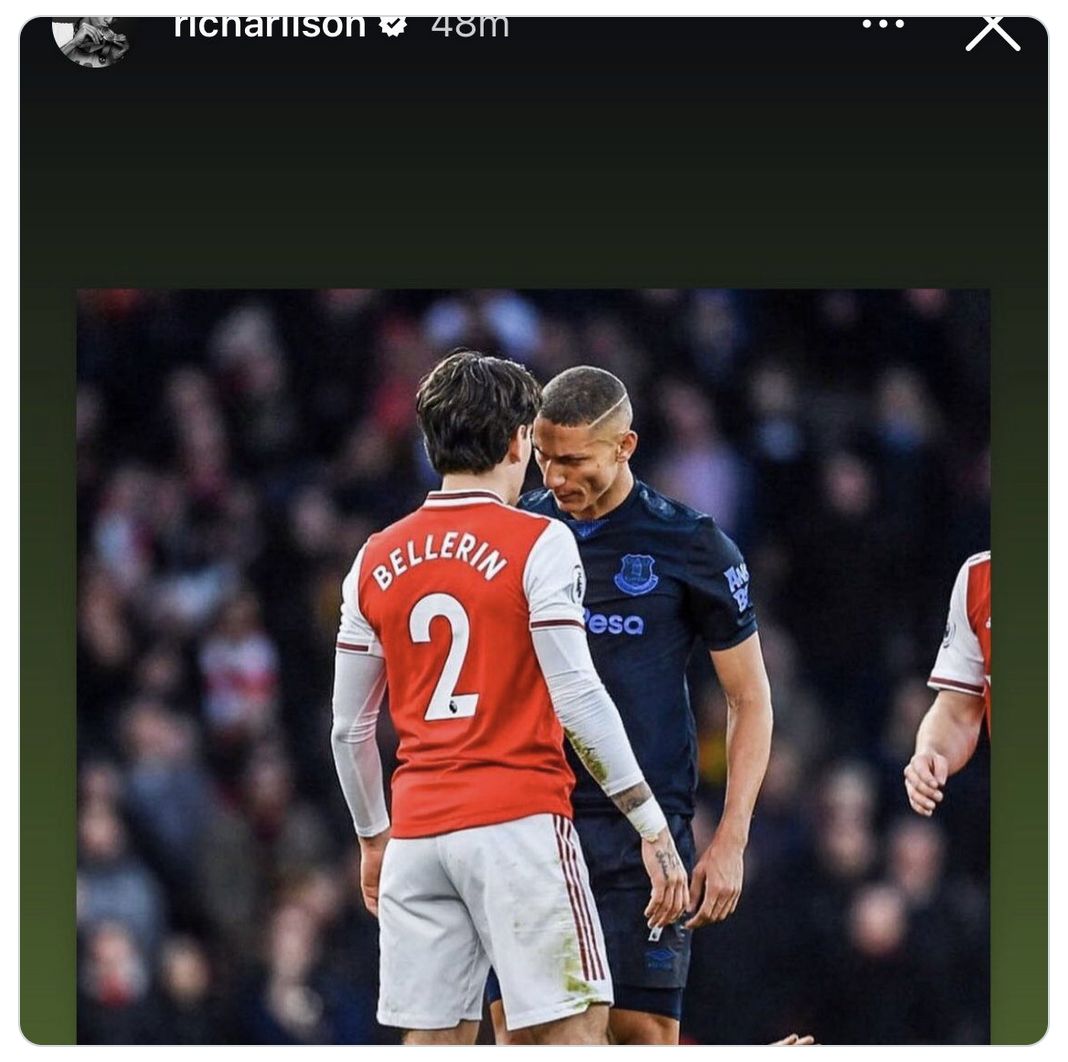 New Tottenham signing Richarlison looks to have already won over the supporters with this cheeky post on his Instagram account which riled up Arsenal supporters.  
The Brazilian's first post after his move to Tottenham was an old picture of him against his new local rivals, Arsenal. He is seen squaring up with Hector Bellerin in the picture while Dani Ceballos is lying on the ground apparently injured.
Richarlison has a reputation of being one of the biggest bleep houses in the Premier League. Previously, he was popular amongst Everton fans for riling up Liverpool supporters with disrespectful comments about Van Dijk. He has been one of the players in the past few years that has made the Merseyside Derby rivalry an exciting spectacle with his antics, and he has already gotten us to look forward to the North London Derby!