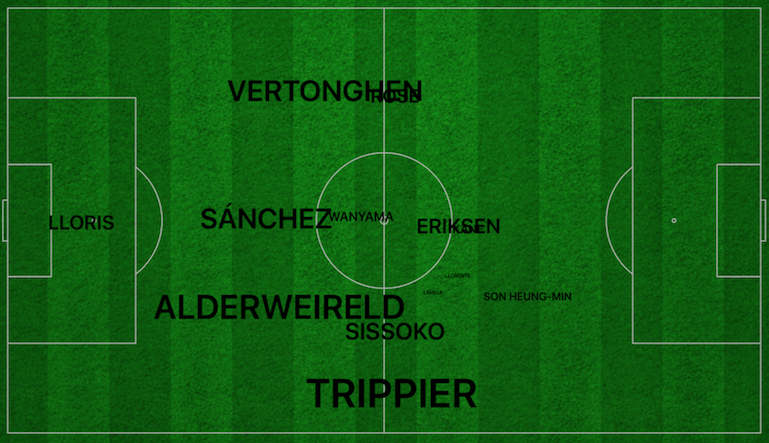 As ever, the influence graph highlights some unwelcome truths.
Wanyama played because we didn't have anyone else.
A North London Derby and our midfield dynamo manages a grand total of 21 touches.
Worse yet, this wasn't down to bad luck or coincidence – he simply wasn't up to the task. Victor's passing accuracy completion rate was 70%. This is woeful. Utterly woeful.
No assists, zero chances created, no switching of play and the little tiger won the ball back on 6 occasions. Again – woeful.
What's painful is that Pochettino took an hour to take action.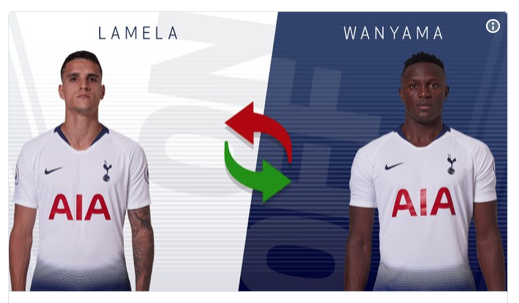 Spurs operated a high defensive line, often halfway up the pitch – Pochettino's decision to introduce Erik Lamela for Wanyama and change the shape of his side helped them build up a head of steam which ultimately led to Kane's equaliser.
Mousa Dembele deteriorated in slow-motion and THFC did nothing about it.
Wanayama is unlikely to ever return to the player he was due to his inability to entirely conquer knee issues.
The Wanyama/Eriksen axis didn't exist and left us horribly exposed.
Thankfully, Davinson Sanchez, Toby Alderweireld and Jan Vertonghen all have the strength of 10 bears, and were able to mop up most of the debris.