Hey everyone! It's a very slow day at work and I've been daydreaming about actually signing someone in the upcoming transfer window which led me to thinking about all the past incoming transfers.
Selling Gareth Bale was the point that I believe Tottenham started to move into the next phase to where the club is at now. So here you have it, every signing ranked since the summer Bale left for Real Madrid:
30) Vincent Janssen
Poor guy… It's tough to put him at the very bottom as he has shown brief glimpses of quality here and there (especially in his first year). However, going from a £25+ million pound signing and top scorer in the Netherlands to not even having your name or number on the match day program is pretty awful.
29) Clinton N'Jie
Someone who had so little impact on Spurs that it's tough to even say anything about him here. Never really showed what he was capable of and was sold fairly quickly after being bought.
28) DeAndre Yedlin
Strange signing even when it happened. Never showed that he had the quality for a side at Tottenham's level at any point during his career. However, he was fairly cheap, brought in some new fans from America, and is still doing a passable job at Newcastle.
27) Federico Fazio
He should feel hard done by with this transfer. Honestly he is a fairly capable CB on his day. He was just so slow and with the way Spurs play with the high line was just never going to do a good job.
26) Roberto Soldado
It hurts me to put his name so far down this list as he showed more heart than many others. He just never could quite get the confidence he needed and couldn't score from open play. We'll always have that goal against Everton though :')
25) Pau Lopez
Forgot we even signed this guy to be honest. I can't even remember if he made a single appearance for the first team. He was cheap (or even signed on a free?) though so he isn't in dead last. Yay.
24) Vlad Chiriches
The most terrified I've ever been watching a Tottenham CB. You never knew what he would do next whether it be lob it over an oncoming attacker's head or give away a PK in the 3rd minute of a game. Was never a stable part of the Tottenham back line
23) Benjamin Stambouli
Nothing much to say about him. Never was quality enough and it was tough to understand the transfer at all.
22) Etienne Capoue
Another one in the similar vein to Stambouli, but Capoue did show good flashes here and there. Still doing a solid job for Watford so good on him.
21) Georges-Kevin N'Koudou
Similar to N'Jie in that he came from France as a pacey winger and never did much. He did jump like 5 spots in this final ranking though for that cross to beat Fulham this year. What a guy.
20) Kevin Wimmer
Was an absolute world beater that one season filling in for an injured Vertonghen, then never found form again. Strange career with Spurs and still hasn't been able to pick up form again at Stoke. While I was sad to see him go, I was mainly heartbroken that Son lost his best friend.
19) Michel Vorm
I guess you could call Michel Vorm a serviceable backup to Lloris? Never made any huge blunders from what I can remember, but a lack of game time and major positives put him far down the list.
18) Paulinho
Won't ever forget his inspired half against stoke before the dirty p***k Charlie Adam put him out for a few months. More of a problem of AVB's brand of football than Paulinho's actual ability (as evident by him being pretty good for Barcelona of all teams), but he never seemed to show up for Tottenham.
17) Paulo Gazzaniga
Ok honestly, I made this list and I think he should be ranked higher. But, it's hard to justify with the very limited time he's had so far. He's been as good of a backup as you could hope for but there just isn't a large enough sample size to justify ranking him higher, especially with Lloris still being as good as he is. If this list is re-made in two years it's very possible Gazzaniga is ranked much higher.
16) Juan Foyth
Young but with lots of promise, Foyth is one to watch for the future for sure. Very prone to errors but is energetic and pretty skilled from what I've seen thus far.
15) Serge Aurier
Not quite the RB replacement we have all been clamoring for, but been good enough to be a solid rotation option with…
14) Kieran Trippier
Trippier just edges out Aurier in these rankings by virtue of being with Tottenham for longer. Neither are quite strong enough to be the first-team RB for Spurs (and I hope RB is something that's addressed this summer) but either is a fine choice.
13) Nacer Chadli
Again, partly a fault of AVB's system, but Chadli showed flashes of excellence while also being a consistently decent player. Never one to really be the star of the team, but had enough goals and assists to justify his price tag and was a solid staple of the squad for a few years.
12) Fernando Llorente
Yes he runs like a newborn giraffe but you can't deny that he has scored some CRUCIAL goals for Spurs this season. He was signed to come in and show experience and class when Kane can't play and he has done that as much as he could.
11) Ben Davies
People sometimes forget that there was a time when Ben Davies was regularly keeping Rose on the bench due to his consistency and defensive quality. Never quite as good as Rose at going forward but he has picked up the odd goal and assist here and there. I hope Davies stays with the team as long as he's happy to rotate with Rose.
10) Moussa Sissoko
Holy hell if this list was made even a year ago I think most people would have put Sissoko toward the very bottom. But dear god has he pulled through for us this year. What a player he is turning out to be.
9) Victor Wanyama
Injuries are unfortunately starting to take their toll on Wanyama and it seems like his time with Spurs is probably coming to an end this summer or next… but in his prime he was absolutely unplayable. Unbelievably strong off the ball, fantastic defensive work rate, and who could ever forget the rocket against Liverpool.
8) Lucas Moura
On his day, Lucas is absolutely immense. His pace, dribbling, and skill is untouchable if he hits form.
His form is wildly inconsistent though. Against United and Huddersfield this year he was the best player on the pitch by a mile. He works hard and runs blindingly quick but does seem to have a tendency to go invisible at times. Also don't forget that when signed in January, did almost nothing that Spring part of the season.
7) Eric Dier
Another player that seems to have fallen off a bit this year but Dier has been a very solid midfield option for us since Poch moved him from CB. Great player to add depth to the team and best friends with Dele on top of all of that.
6) Erik Lamela
Signed as a direct replacement to Gareth Bale, Lamela never reached even close to the highs that we were promised…… at first anyway. While I may be blinded by my giant bias for him, I don't think any other player works as hard off the bench as Lamela and he always injects a bit of creativity to the game. Most would probably rate him a bit lower but damn it I love Erik.
5) Davinson Sanchez
Woo-hoo top 5. Sanchez is still so young, but is slowly starting to cement himself as a very solid option at the back. Whether it's filling in for Toby or Verts, or slotting into a back 3 with them he rarely puts a foot wrong and is going to be a CB of the future for Spurs.
4) Heung-Min Son
Honestly, any of these top 4 could have a case for #1. But Son gets the 4 spot here from me as early in his Spurs career he really wasn't living up to his hype. Obviously in the past two years he has been absolute quality though and as his time at Spurs continues he will only rise further up this list.
3) Dele Alli
Creative, clinical, and hilarious as well, Dele Alli is a player I hope to see at Spurs for his whole career. Changes the game when he is playing and is a positive influence on and off the pitch. Happy he has cut the guano-housing out of his game a bit, and oh did I mention he only cost £5million and is better than Ozil?
2) Toby Alderweireld
Formed one of the best CB partnerships in the world with Jan Vertonghen by his side, helped turn the old WHL into a fortress the final season, plays diagonal balls to the wide forwards with pinpoint accuracy. Legend.
Christian Eriksen
The heartbeat of the team. Whether it's placing a cross perfectly onto Kane's head or Dele's boot, smashing two free-kicks in the same game, or scoring from 30 yards out in the final minutes, Eriksen is one of the best Spurs signings of the modern era. Please Levy, have him sign it.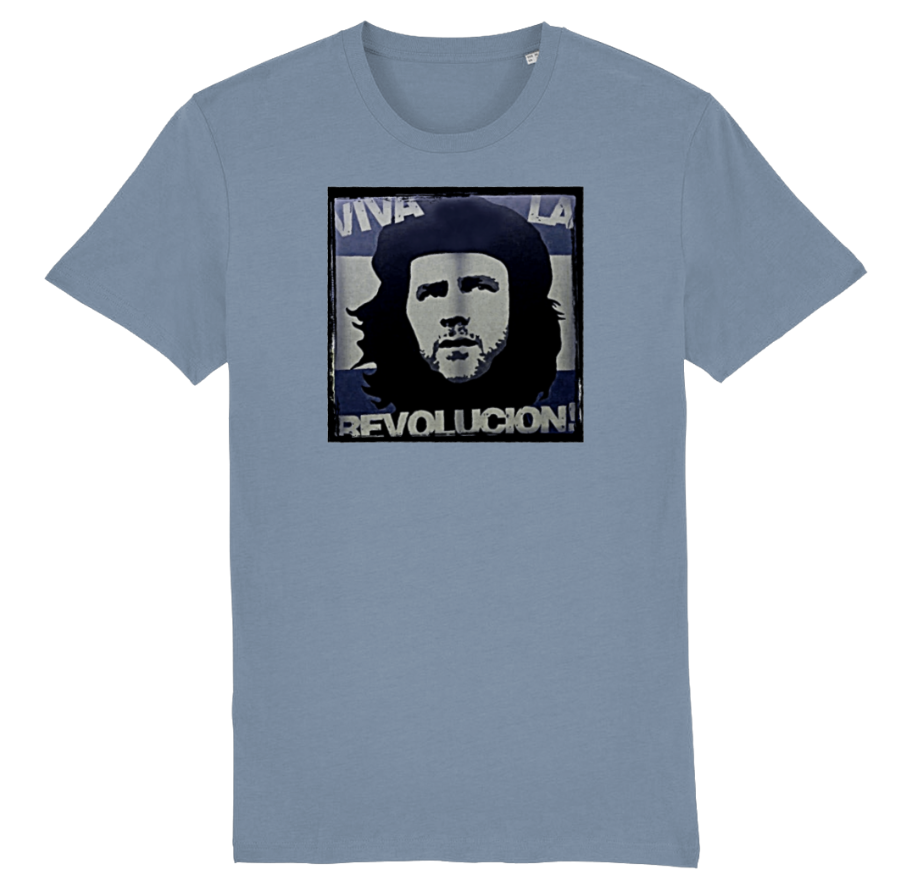 There you have it! I almost definitely could have found something more constructive to do in my down time but I think this was a good call. Feel free to rip apart my decisions, I was going solely based on memory and researched almost nothing. COYS.