The recent interview in El Pais with former Spurs' gaffer Mauricio Pochettino made for an interesting enough read, as certainly for me I think it was the first instance that the Argentine acknowledged in public that he was handicapped by Spurs' lack of spending. The lack of transfer budget is what did for Poch, and him finally admitting that Levy refused to buy anyone for two years was great to hear.
However, Poch also manages to revert to his quasi-fairytale version of events during his time in England, this time how he and another coach that FAILED to win a single trophy changed the mentality of the game in this country.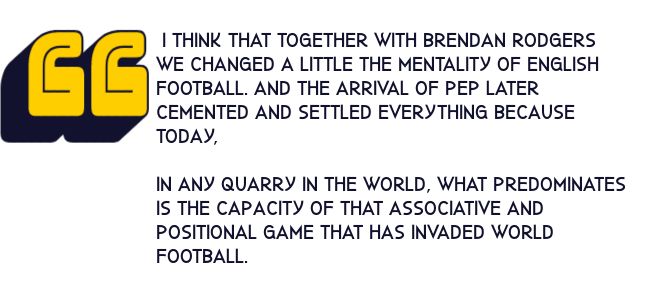 It's beyond awkward to say that Pochettino or Rodgers achieved anything outside their respective clubs. Unless either coach achieves something tangible in the sport later on in their careers, it is also beyond challenging to believe that these men will be mentioned reverently by football analysts in the future.
Can anyone imagine Jonathan Wilson desperately trying to rattle out a second edition of Inverting The Pyramid: The History of Soccer Tactics, in order to include Rodgers and Pochettino? No, me neither.
Please stop talking and take a new job – the game misses you – but not your interpretation of a period where you won nothing.