Thoughtful stuff from Mr Lipton for The Sun, which treads the path that this blog advocates, one of analysis, opposed to the binary choice of lynch mob or blind faith.
Tottenham has well and truly run out of steam and all the inquests, screaming and shouting about where the blame might lie, is largely irrelevant.
This isn't a IKEA wardrobe on the wonk – with a couple of screws left over. There's no straightforward fix.

Pochettino's nest two games could seal the Argentine's fate, according to Mr Lipton.
Watford at home ought to be a gimme, as the Hornet's form is abysmal. But that was how things looked ahead of the Brighton game.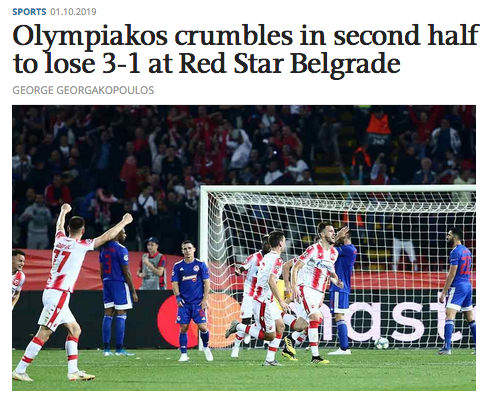 What of Red Star Belgrade in the Champions League? Well, they won't be any easier than Olympiakos, that's for sure.
It was inevitable that someone would issue a "'X' games to save job" type edict, and this one is perfectly reasonable.
Watford are bottom of the division, and stagnant Spurs need to decide if they are good enough to participate in the Champions League, or not.