This needs to be a game for Dele Alli to reassert himself! The 23-year-old was the first Tottenham player to noticeably improve under the Mourinho Effect, but performances have been less impressive of late.
Alli has scored five Premier League goals against Watford in eight appearances for Spurs, in fact, he's not scored more freely against any other side in the division, so no better man.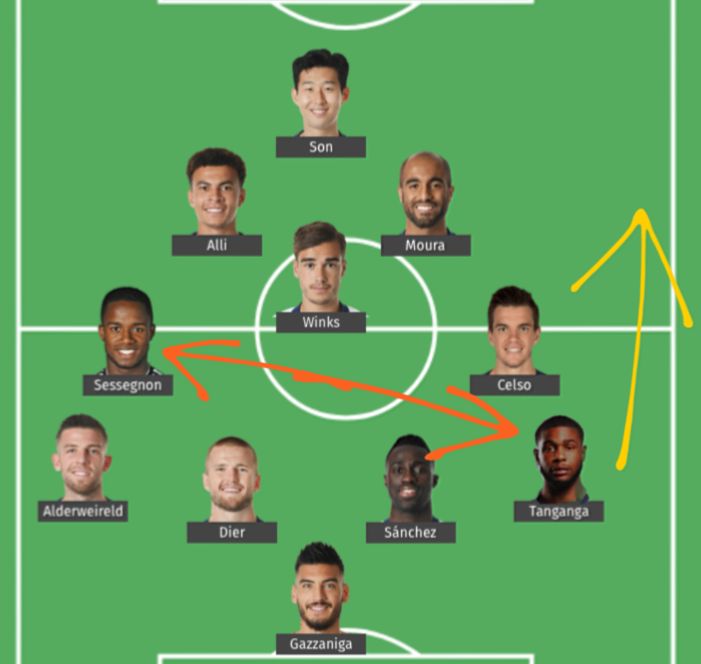 One has to bear in mind with these José selections, everything twists a few degrees to the right, meaning that Japhet move up, Sanchez, Dier and Toby to the right and so forth.
This makes Sessy is effectively the right wing back. Alternatively the slowly decaying Vertonghen gets run out again, which against a fast a furious Watford side, I'm not entirely sure about.
Watford had a dismal start to the season, but their fortunes have significantly improved under new manager Nigel Pearson, and Watford are unbeaten in their last six Premier League games, having only dropped one point, and that was away to the challenging Sheffield United.
So no respite for Mourinho this afternoon at Vicarage Cottage against a Watford side have won 13 points under Pearson. Only Liverpool (15) and Manchester City (15) have won more points since his first game in charge.
The bookies have Watford @9/4, Tottenham are @6/5 and the siren song of the draw is @12/5.
BBTS Tottenham win is my punt @16/5.