Mauricio Pochettino has surfaced again, this time via a Sky Sports interview where the Argentine makes no effort to dress up his desire to get back into the Premier League, at the earliest opportunity.
Speaking as someone that struggled over the authenticity of the man when he was at Tottenham, reading some the quotes make it difficult to keep a straight face.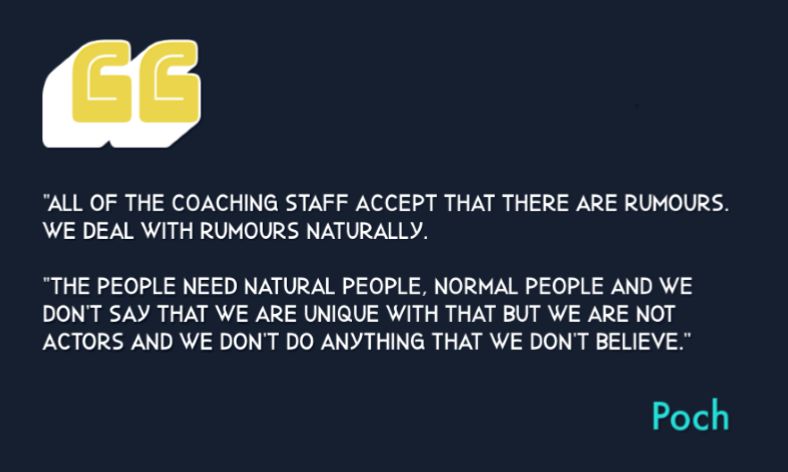 This, from the same chap that repeatedly sat in increasingly uncomfortable Spurs' pressers, reciting the same lines about being "so happy" with his squad …as it collapsed around him.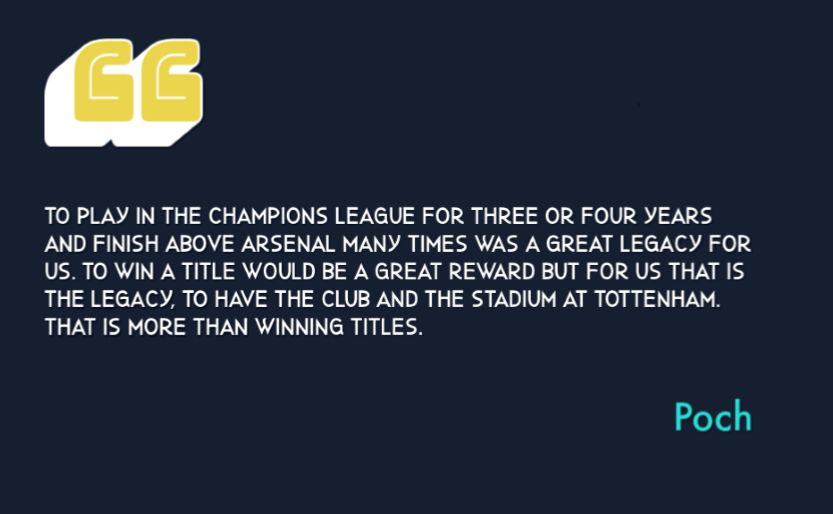 Clearly still in denial about his five and half years at Spurs – a trophy-less tenure the 47-year-old said: "That is more than winning titles", this is the line that surely betrays a fundamentally flawed mindset. Is this the managerial mindset that Manchester United fans are looking for? Are Real Madrid looking for a coach wanting to adopt such a holistic approach?
When Poch was sacked and Mourinho was appointed, Graeme Souness didn't mince his words, saying that the change made sense.
"Last year, it was 20 games in total they lost. If a team can lose that many games and get to the final of the Champions League, you'd have to say it was a fluke and it camouflaged what was really going on at Spurs."
Legacies in football are built upon the sort of tangible achievements one readily associates with the likes of Bill Shankly, Bill Nicholson, Alex Ferguson and Brian Howard Clough.
Part of me feels sorry for Mauricio, but mostly, I'm just glad he's no longer our problem.
MORE Heung Son-Min Surprises Some Korean Students