One cannot but note the bewildering words Harry Redknapp on Sky Sports Premier [at about 1700hrs] where the former football manager and now face of his own Roly Poly brand took exception to Jose Mourinho being credited with improving Spurs' tactical wit.
Apparently two days is an insufficient length of time to have aided the Tottenham players in this respect.
Indeed, the line about our lot "just" needing a change of voice shows a quite staggering contempt for Mourinho, whose list of honours is voluminous.
Opposed to Harry's honours which could make a Post-It note look spacious.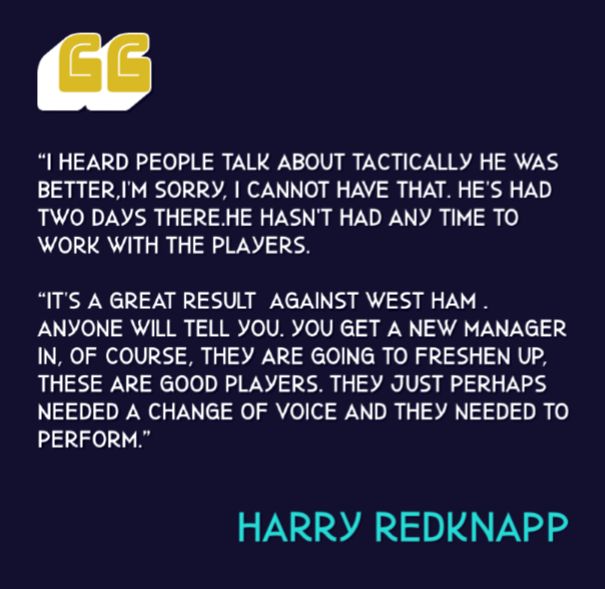 What we got from Jose, for an hour at least, was a new lease of life from a group of players who had previously given up the will to live.
Sure, every side gets a new manager bounce, but what was evident to me was how less confused Spurs looked.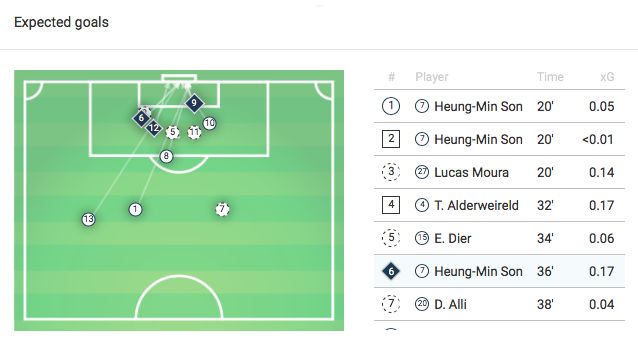 The xG ratio against West Ham was 1.56, yet Spurs scored 3 times. This is inconsistent with the bulk of data under Pochettino.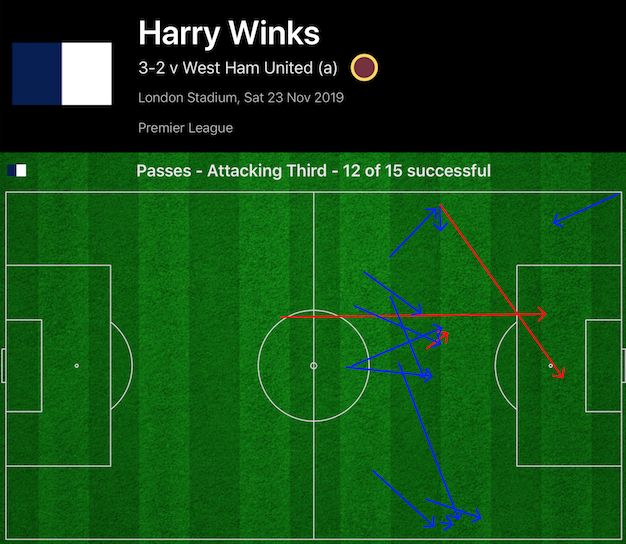 Harry Winks was far more useful under Mourinho. The Englishman had been heavily criticized for his seeming unwillingness to playing attacking balls for Pochettino.
Winks' in the attacking third was good to watch.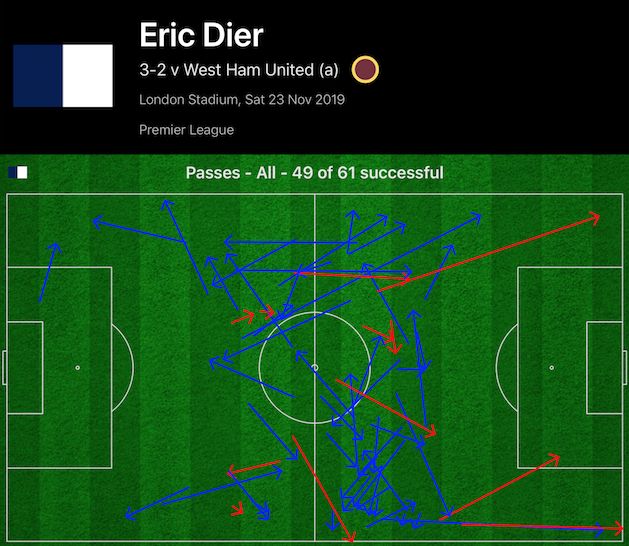 Eric Dier saw more of the ball than anyone, bar Davinson Sanchez.
Dier was also extremely dominant during West Ham's frequent aerial attacks, winning 5 defensive duels, 2 headed clearances and winning 4 attacking duels.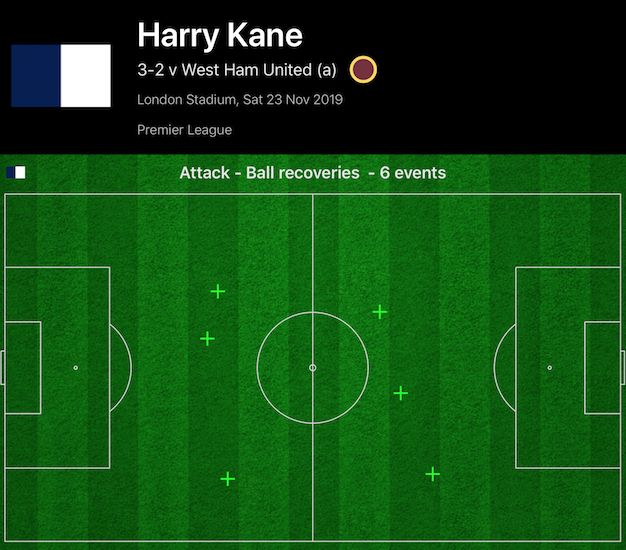 Harry Kane's contribution was also more useful. The 27-year-old recovered the ball on 6 occasions, and was notably more physical in challenges – coded language for Kane was far more determined to stay on his feet and win the ball outright, opposed to fall over.
Harry Kane covered more ground than any Tottenham player against West Ham – the most he has in any Premier League game in over three months.

The skipper committed four fouls in total — the joint-most that he has conceded in any game in his entire Premier League career. pic.twitter.com/G0uROqV8la

— Hotspur Hacker (@HotspurHacker) November 24, 2019
If having the right players in the right positions doing the right things isn't a tactical success, perhaps Mr Redknapp could expand further?