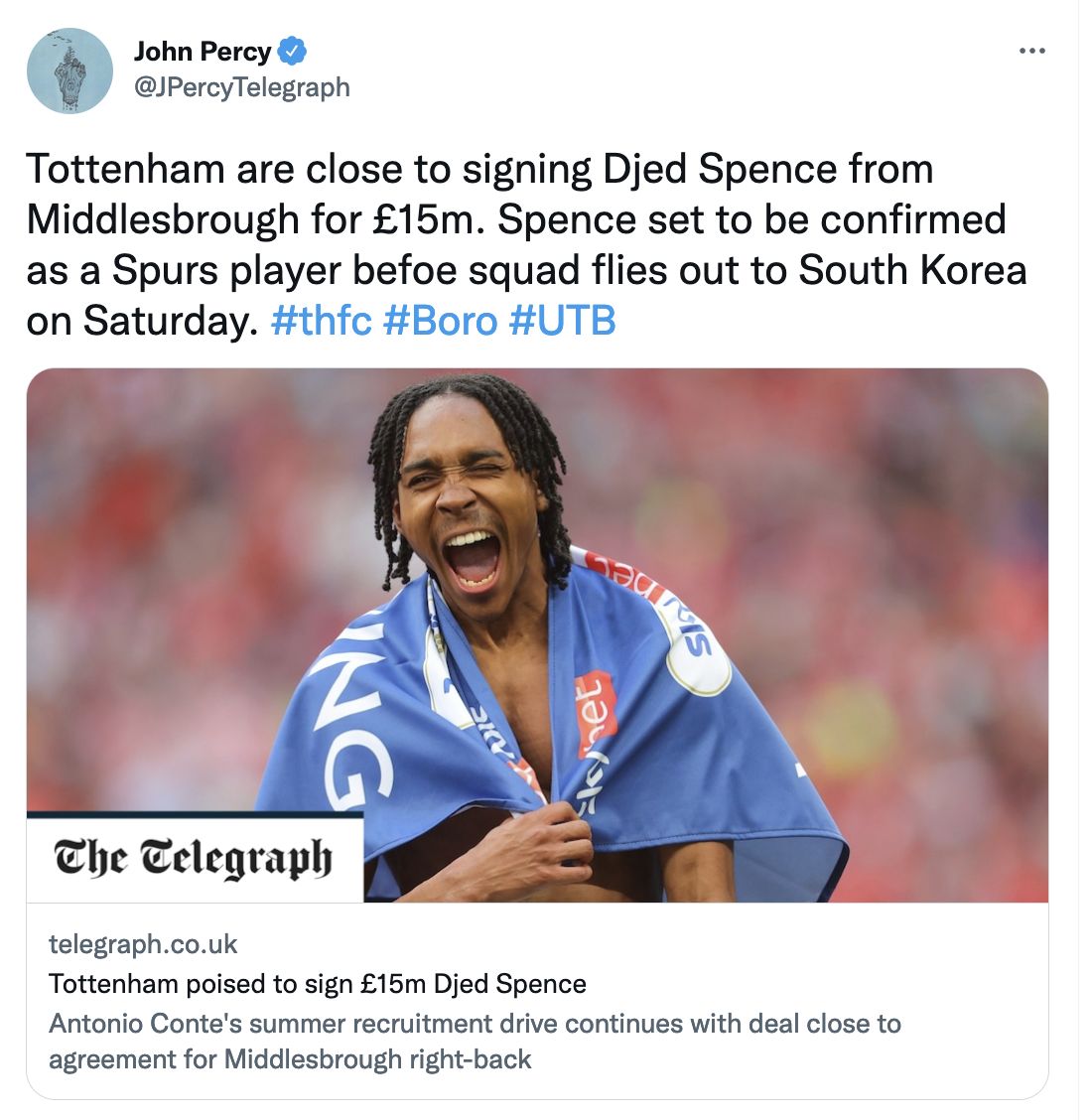 Blink and you'll miss it. John Percy for the Telegraph online believes that Djed Spence's transfer to Tottenham Hotspur will be completed prior to the plane taking off for South Korea, on July 13th.
£15million, if the reported number to be believed, is probably the going rate for a prospect emerging from the Championship. For me, the word 'prospect' is key and Antonio Conte's coaching staff will need to sprinkle all the fairy dust they can lay their hands on, here.
Spence isn't a bad player, but the quality of England's lesser leagues are not quite as wonderful as some might make out.
Djed's breakthrough season consisted of 2 goals and 4 assists. Now, I'm not seeking to berate the boy, but the reality here is that we need to look beyond the scratching for reasons to support players. Tireless running, versatility and the ability to bond with fans, is all very well, but that was a recipe that didn't serve Dele Alli particularly well.