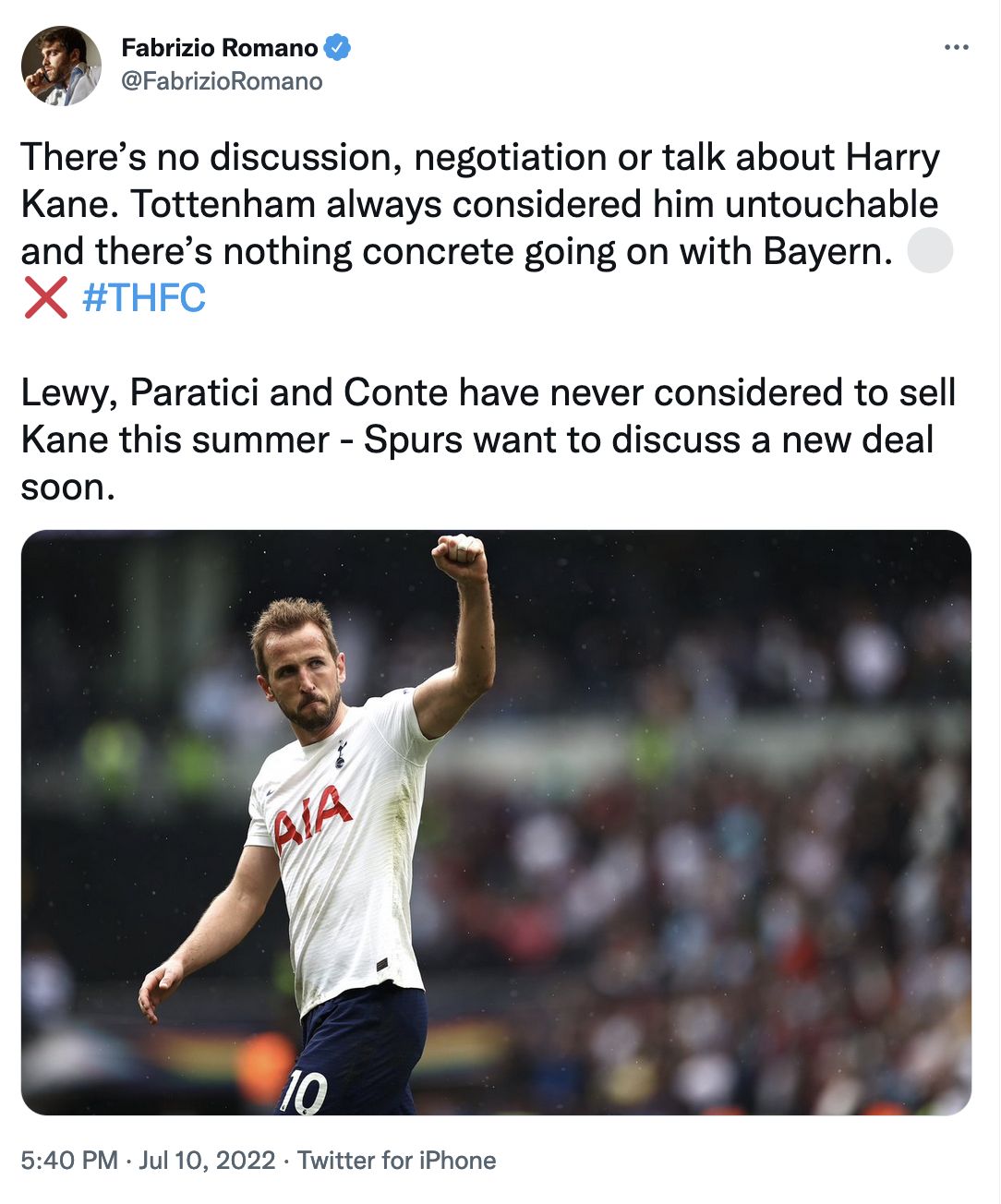 A fallout from hiring Antonio Conte as manager and finishing in the top four this past season is that the Harry Kane exit rumours have gone cold the last few months. Furthermore, it seems as though Tottenham Hotspur wants to use this positive momentum to secure a long-term deal.
Kane's current contract expires in 2024, but transfer window specialist Fabrizio Romano reports that there are no discussions, negotiations, or talk regarding a possible transfer of Kane. 
Tottenham always considered the 28-year-old "untouchable," and they want to discuss a new deal soon with the England international. Spurs hope their current summer transfer window shows Kane that they're committed to winning trophies and playing consistently in the UEFA Champions League. 
Romano doesn't add what type of deal they're ready to offer Kane to see him extend, but there's no doubt that Tottenham wants the striker for the remainder of his prime years and possibly his entire football career.