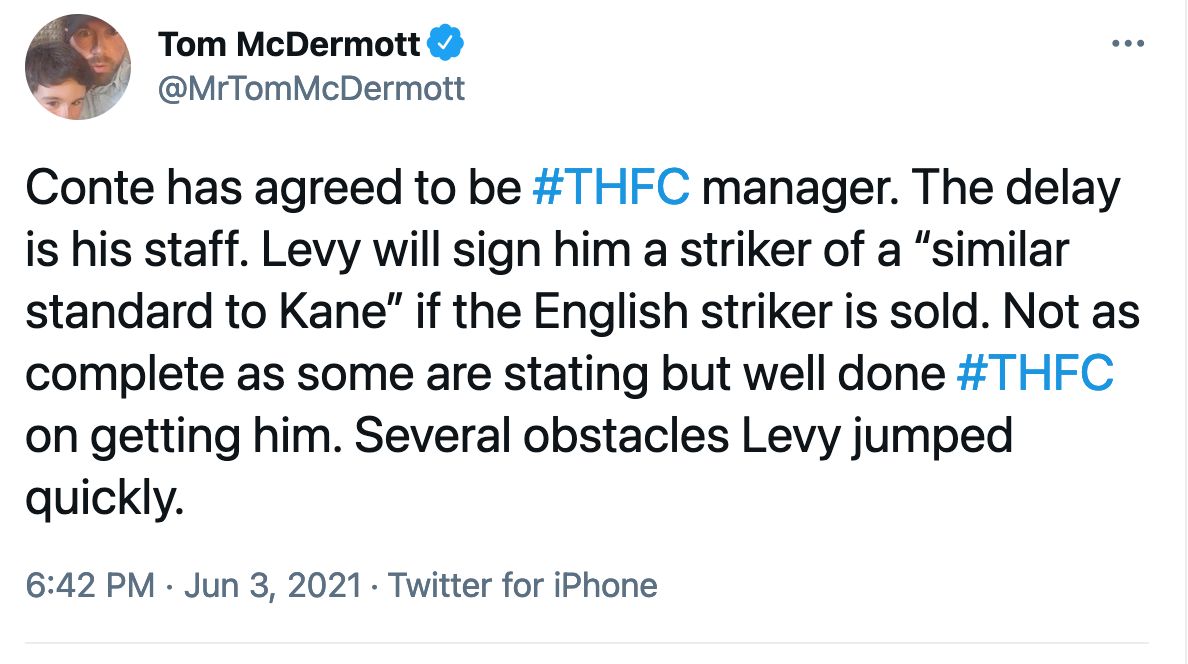 Looking around social media- the home of instant reaction for better or worse – this tweet from Tom McDermott makes a decent case for being a sane approach to matters. If Daniel Levy does have an agreement in principle, then assembling a coaching staff could well be just problematic enough to delay matters. More people – more problems.
Does Ledley King have a future under Conte? I believe King's appointment was a political one, which may have some basis in reality, given the downward trajectory of our backline last season.
The mooted sale of Harry Kane and the words "similar standard", and "English striker" are frankly chilling. I can't even begin to draw up a list of whom that individual might be. We've spent the last how many seasons looking (unsuccessfully) for even a modest backup.
I am absolutely inclined to believe that "Levy jumped quickly" – perhaps similar to a man making a grab for a life jacket on a sinking ship?
If you want more crazy Conte content then please check out my latest video below.