Yesterday, Barcelona FC announced they had made arrangements to reschedule €525million worth of debt – but this is only some of the money owed – the true total is over €1000 million. The club's economic vice president, Eduard Romeu, confessed to Barca's General Assembly that this rather worrying sum was not all the result of COVID-19, which in itself is food for thought. It appears that many top-flight sides have been forced to overexpose themselves, and the pandemic has simply tipped the scales to a notch or two too far.
Now The Times (£) reveals that Manchester City, Manchester United, Liverpool, Arsenal, Tottenham Hotspur, and Chelsea — remain co-owners and shareholders of an ESL holding company in Spain with clubs from Spain, France, and Italy.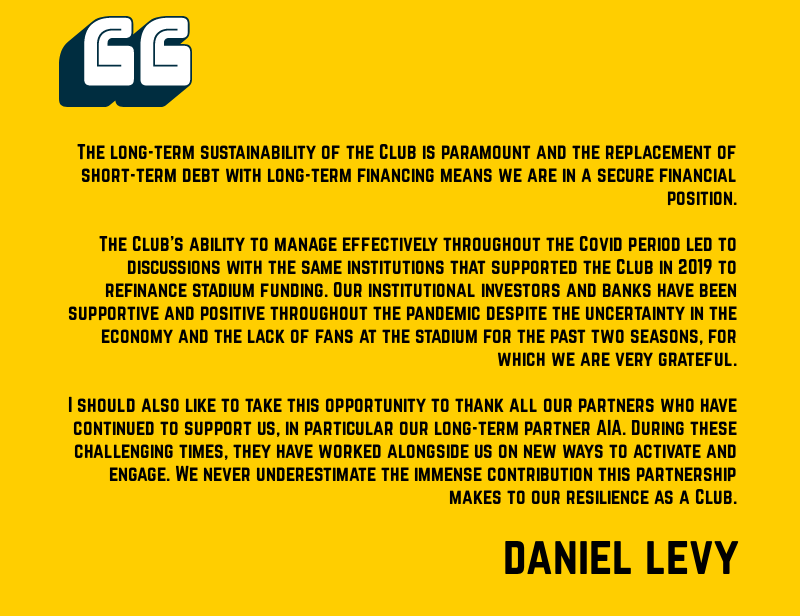 Recently, Tottenham reshuffled their own mountainous debts, turning short-term debt into long-term debt.
What does the future hold? I wish I were able to tell you. What we do know, is that Spurs have it all to do to get themselves out of their own personal mess, which appears to be the trend across Europe.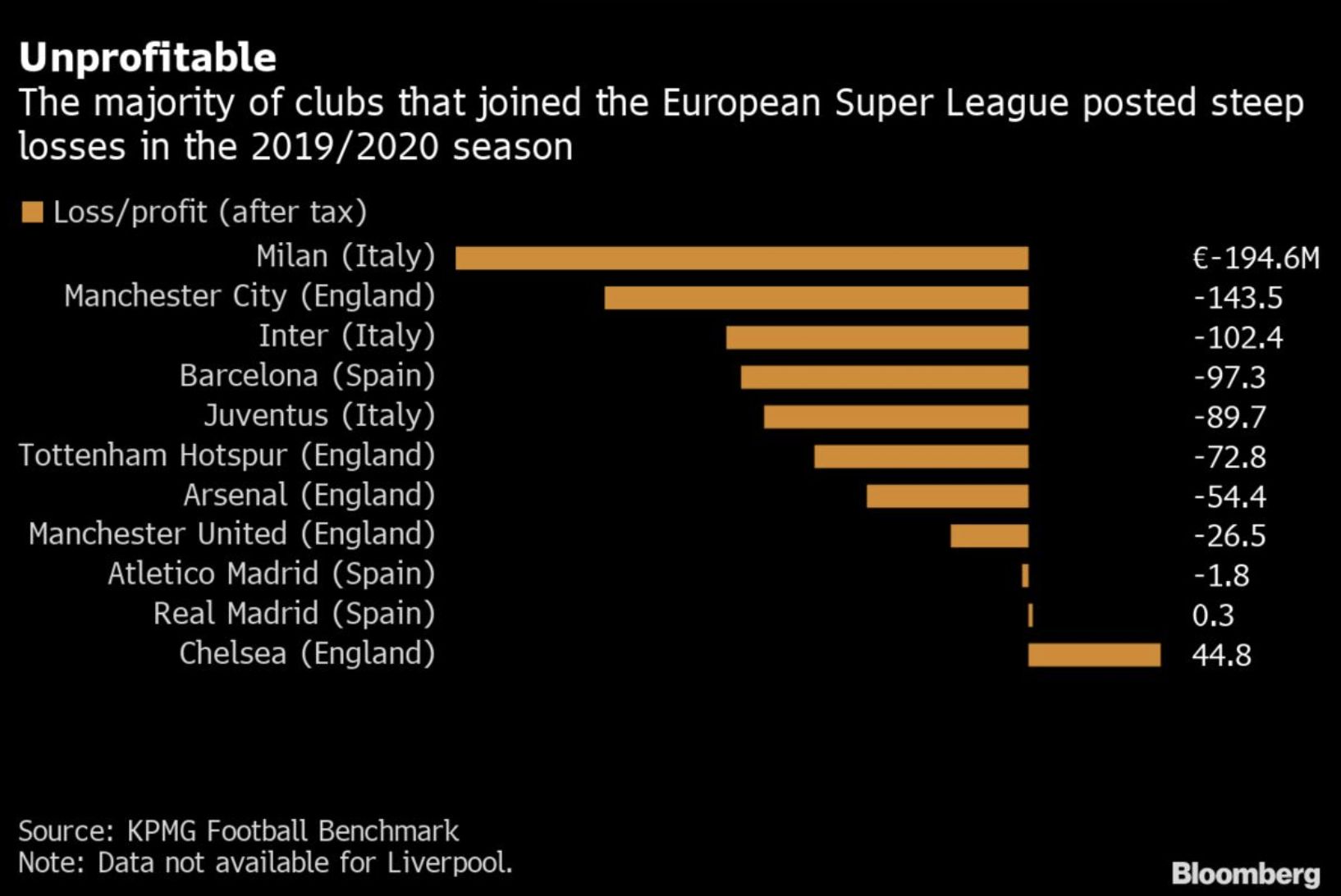 Bloomberg recently published this graphic which shows what might be motivating the Super League sides.
Modern football looks entirely unsustainable, and the path out of COVID-19 is far from an uncluttered one.