This wretched COVID-19 virus has ruined everyone's year; many businesses find themselves sleepwalking into bankruptcy and far many more ordinary people are suddenly staring into the personal economic oblivion of redundancy. As far as football is concerned, we are fans of just another sport that that has been badly inconvenienced by the protocols, allegedly designed to protect us.
Marine FC now find themselves minus the in-stadia fans and the estimated £100,000 they would've earned from them, from our cup tie with them on the 5th of January.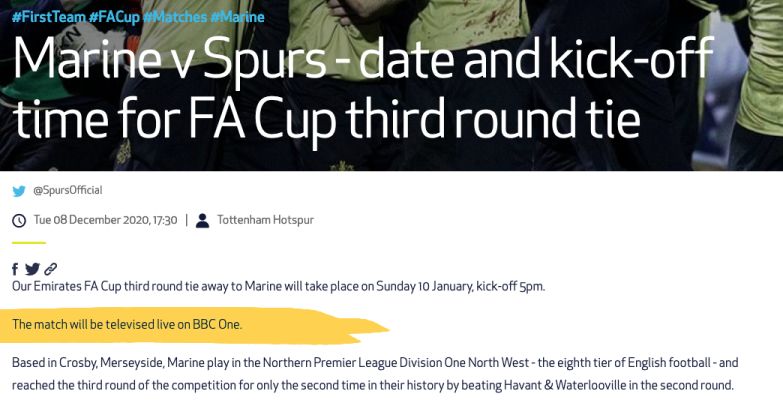 According to the Spurs website, the game is televised, via the BBC. So Marine FC will get a handy broadcast fee. Yet the Scousers want some help to recoup the gate money they now stand to lose.
According to the Marine FC official site, they want more. God loves a trier, but the BBC pay out £37,500 per club for broadcasting games from this tournament. I wish this lot well, but I can think of lots of people who haven't had a £37,500 windfall recently.