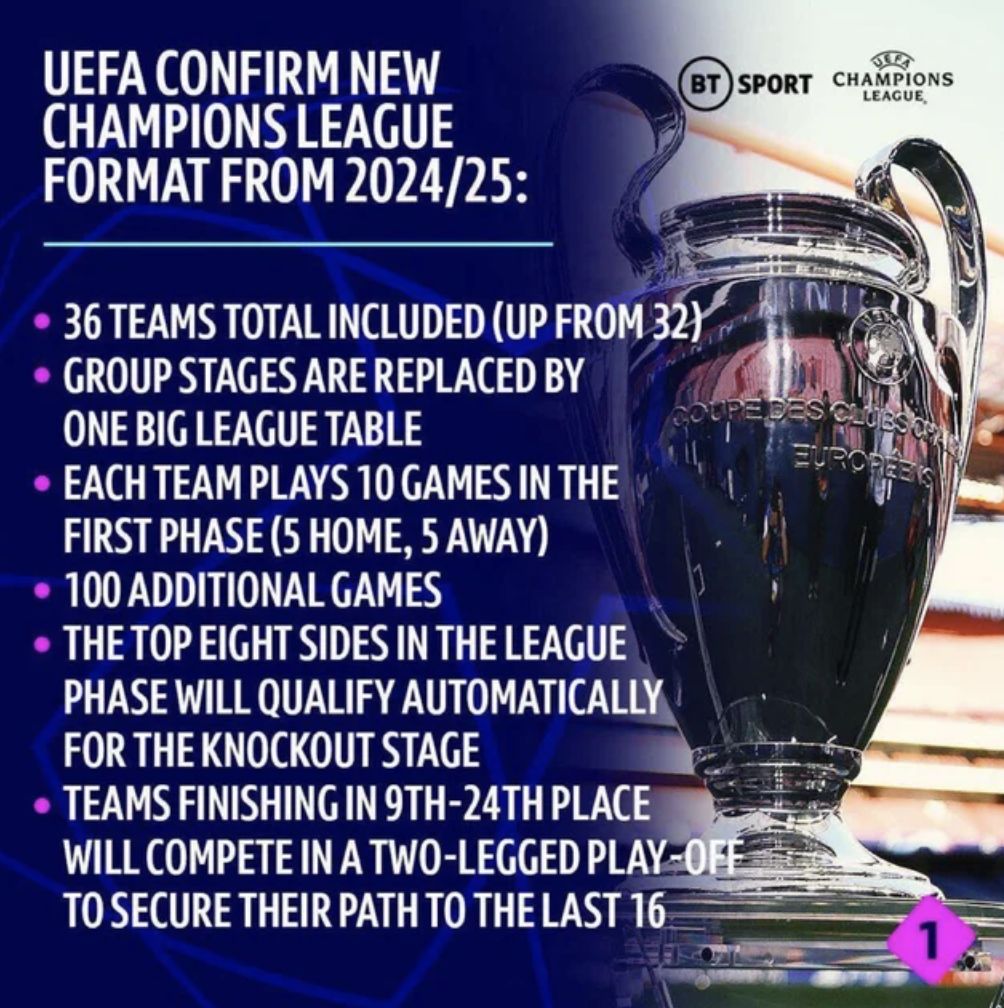 One look at this new BT Sport graphic tells us that, the path to the Champions League final has just become an increasingly protracted affair, for those that have battled sufficiently hard enough domestically to qualify.
If you're a truly elite side in a period of great form, then one's route to the latter stages is unlikely to be adversely affected, the top 8 teams sail straight into the last 16.
However, those finding themselves in the lower echelons will see their season burdened with two more games, in which to slug it out, to progress into the last 16.
I take a view that Daniel Levy will be licking his lips at the prospect of this new style of tournament. Spurs are well off the pace of Europe's footballing elites, so the opportunity of additional revenues will appeal enormously. As we saw with the sacking of Mourinho, just days before a domestic cup final, THFC is not overly concerned with competitions that payout comparatively meager sums.
This tweaking of the Champions League – with a nod to the proposed European Super League formation – has just become more appealing to clubs whose primary aim is to capture funds before trophies.