I've been left consistently exhausted by the ENIC regime, some weeks I can barely summon the energy to mail in the full nappy.
The charge sheet against Levy & Co., is as long as your arm. Buying cheap has watched us buy twice endlessly, we've routinely sold our best players and the campaign to homogenize us all is still pushing ever onward.
The football club is now a core tenant and another inexcusably loaded survey about the Y word went out last week.
Many of you will feel this is straying into Mel Brooks territory in order to acknowledge good (Hitler – there was a painter! He could paint an entire apartment in one afternoon! Two Coats!).
However, the heat I've brought to ENIC's door over the years has not just been thoroughly deserved, but borne of rational appraisal.
This entire breed of Happy Clapper regime fans is nothing shy of a diseased aberration.
If your mobile phone starts to play up for no good reason, do you calmly remind yourself once upon a time – only rich people could send messages – via a little fella on horseback, or do you look for someone to bark at?
Enough of who is mad and who isn't. The Harry Hotspur blog has emphatically won that argument since 2006.
Did Levy deliver a great window? The short answer is a resounding yes.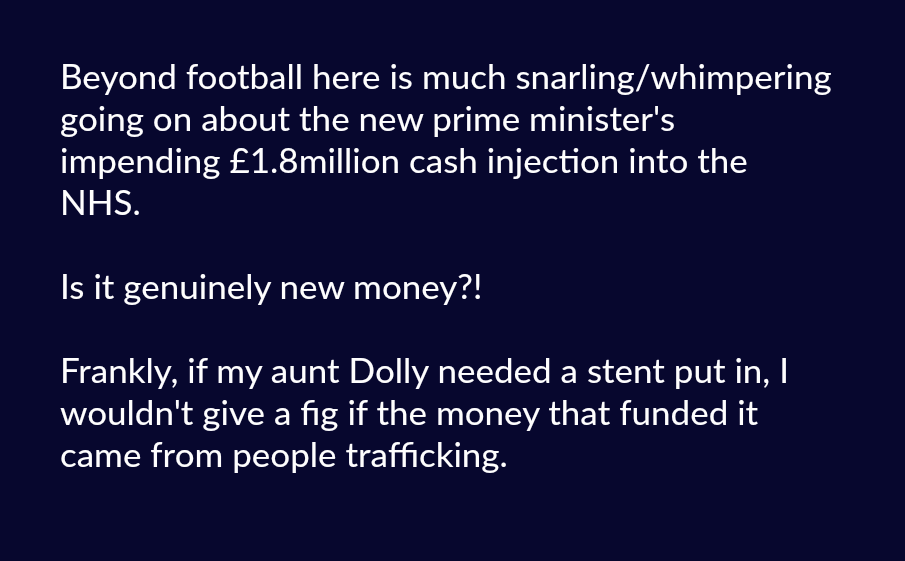 Context is key with Levy. Sure, he had no choice but to back Pochettino – but does that lack of wriggle room make him a bad person?
No matter how sniffy people get about what they are given, one must surely strive not to be entirely churlish.
Sessegnon is someone that leaves me cold. I acknowledge this could be my fault. My knowledge of Fulham players is zero.
NDombele is undoubtedly a thoughtful as well as punchy character. The Premier League may be in for some turbulence.
Lo Celso could well be the player we thought we were getting when we signed Lamela.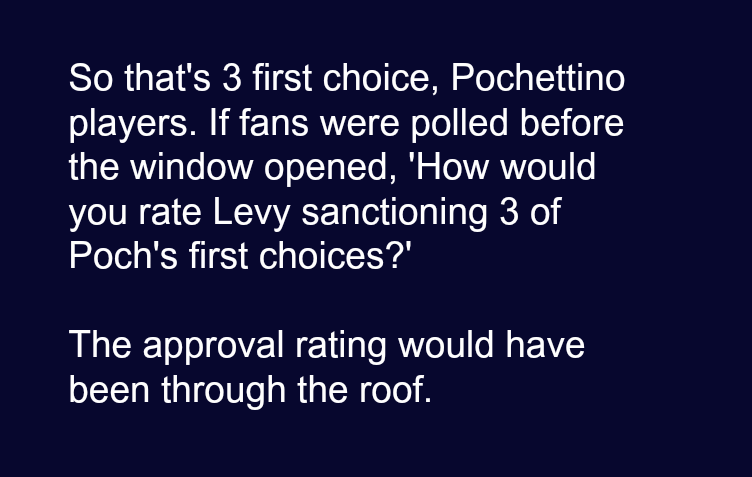 Dybala would have been the cherry on the cake, but a word of caution here: All the stupid blogs and unscrupulous websites that YOU were clicking on in the final week, were the ones that kept that rumour going.
Levy & Co. established the severity of agent(s) commissions a good while back, and then simply asked for reason for prevail. There were no last gasp negotiations taking place, at all.
On balance this was a great window, it's arguable that beyond the Arsenal, everyone else had a worse one.
We live in an age were everyone one doesn't like is Hitler. Please let's at least retain a sense of decorum when it comes to Spurs, and give credit where it's due.
Daniel painted an entire apartment in one afternoon! Two Coats!