No snaps of the Argentine tanked up on cocktails, being assisted back to his luxury beach front apartment.
The Harry Hotspur blog understands that our Erik may have finally put his hip and hamstring issues behind him.
Tottenham Hotspur have thrown the best of modern science at Lamela, to try to get him back in business, but with little success.
Cretins on Twitter have been uncharitable.
However, this summer he was sent to see a little old lady on the beautiful island of Mauritius, who has supposedly removed the knot of muscle in his upper back, that was aggravating the 27-year-old.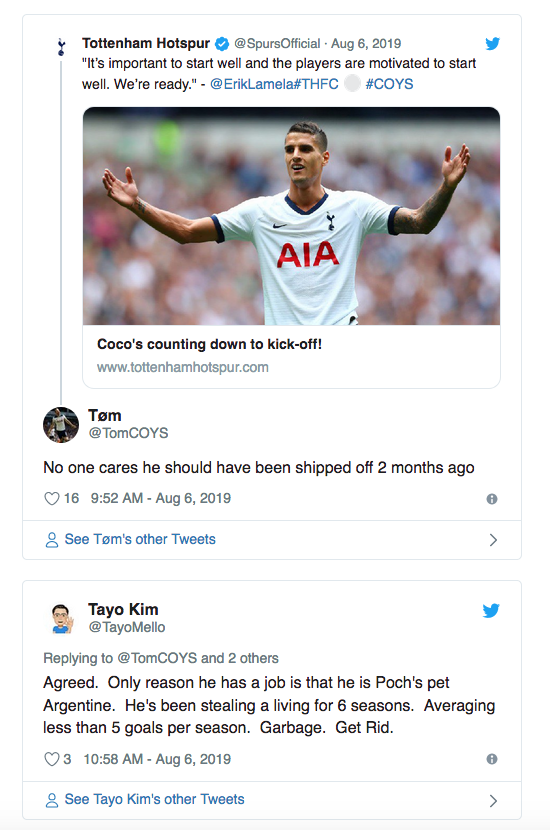 Quite how one goes about 'getting rid' of a player that is frankly unsellable is a fascinating question. Then Spurs Twitter has long since been reduced to thick people shouting at each other.
My hunch is that this could be Lamela's last season. If can manage to stay fit, but fails to light up the world, then he'll at least be useful to someone, but not probably not Spurs.