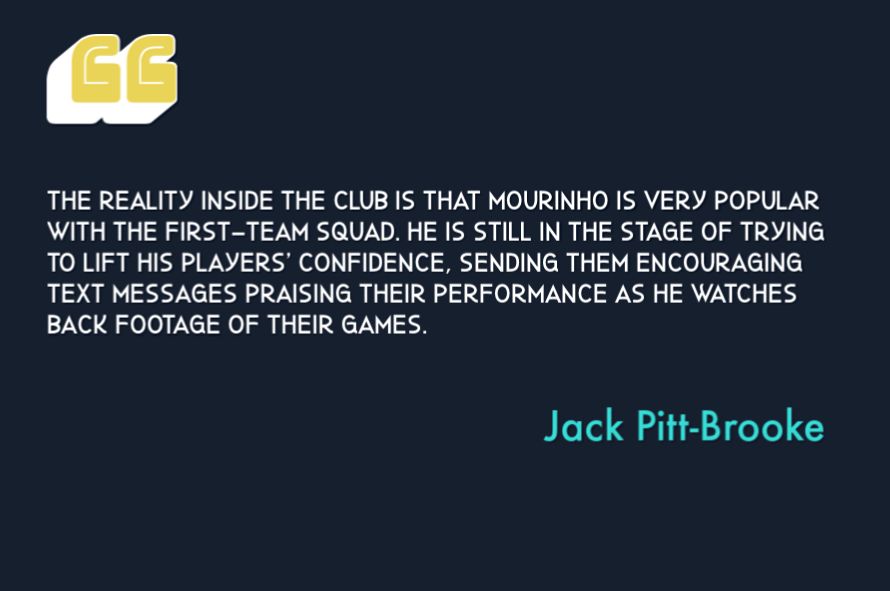 After the suspiciously propagandist leaks to The Sun newspaper, claiming that José Mourinho was struggling and failing to win over players at Hotspur Way, senior figures including Toby Alderweireld and Hugo Lloris came out publicly to quash any talk of a rift.
Claims of negativity in the Tottenham camp seemed ambitious given the small but evident improvements that were underway, Toby signing a new deal, Dele raising his game to name but two. Mourinho has a reputation for playing fast and loose with the press, but less so with his "boys".
With Danny Rose safely tucked away on Tyneside and Christian Eriksen exported to Italy, it was particularly pleasing to see the esprit de corps against reining Champions Manchester City, this week.
Now, for the Athletic, Jack-Pitt Brooke reveals that that José is in fact nurturing a very personal relationship with his charges.
Being a very pro-Mourinho fan, none of this behaviour surprises me. This is how one would expect a serial winner to operate.
MORE Weapons Grade Marmite Serge Aurier Snaps Back At Fan On Insta
MORE This Fan Alleges THFC Have Been Bought By The Dallas Cowboys