It looks as if a rather clumsy stunt to keep Harry Kane onside with the club may have horribly backfired. The suggestion is that Daniel Levy was already made aware of the direction Kane's interview with Jamie Redknapp was scheduled to go – and passed his concerns on to ENIC supremo Joe Lewis.
Billionaire Lewis is an astute mover and shaker in the art world and believed that getting a cutting edge talent to immortalize the England Captain, and displaying the huge 6.2 by 3.5-metre canvas in the Daniel Levy Suite would be seen as a stunning tribute to the 26-year-old.
Gürnœr Prize-winning Swedish artist Flisor Löpa is behind the charcoal on vellum study. The Copenhagen based artist is primarily known for her commissioned life drawings, her public catalogue is offered exclusively by Saatchi.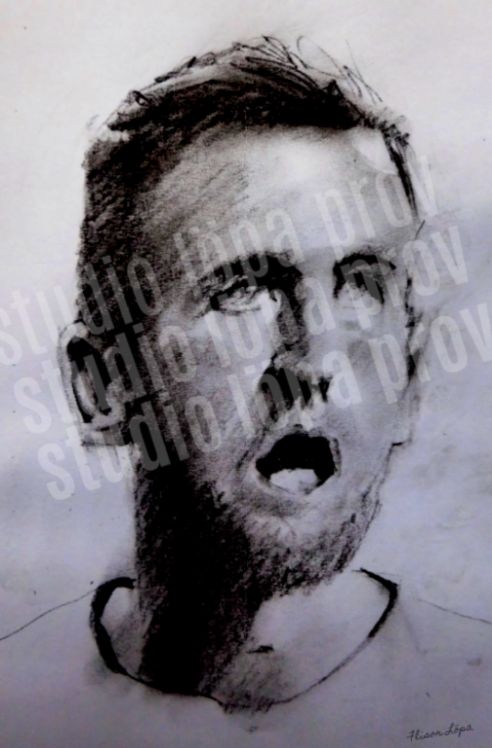 The problem lies in that a proof (above) was inadvertently forwarded via club email to the player and Kane's childhood sweetheart and now wife, Kate Goodland is said to have absolutely hated it.
Lewis and Levy obviously have a lot of extremely challenging decisions ahead of them, but what is for sure, none of those involved in this stunt is likely to forget today's date in a hurry.