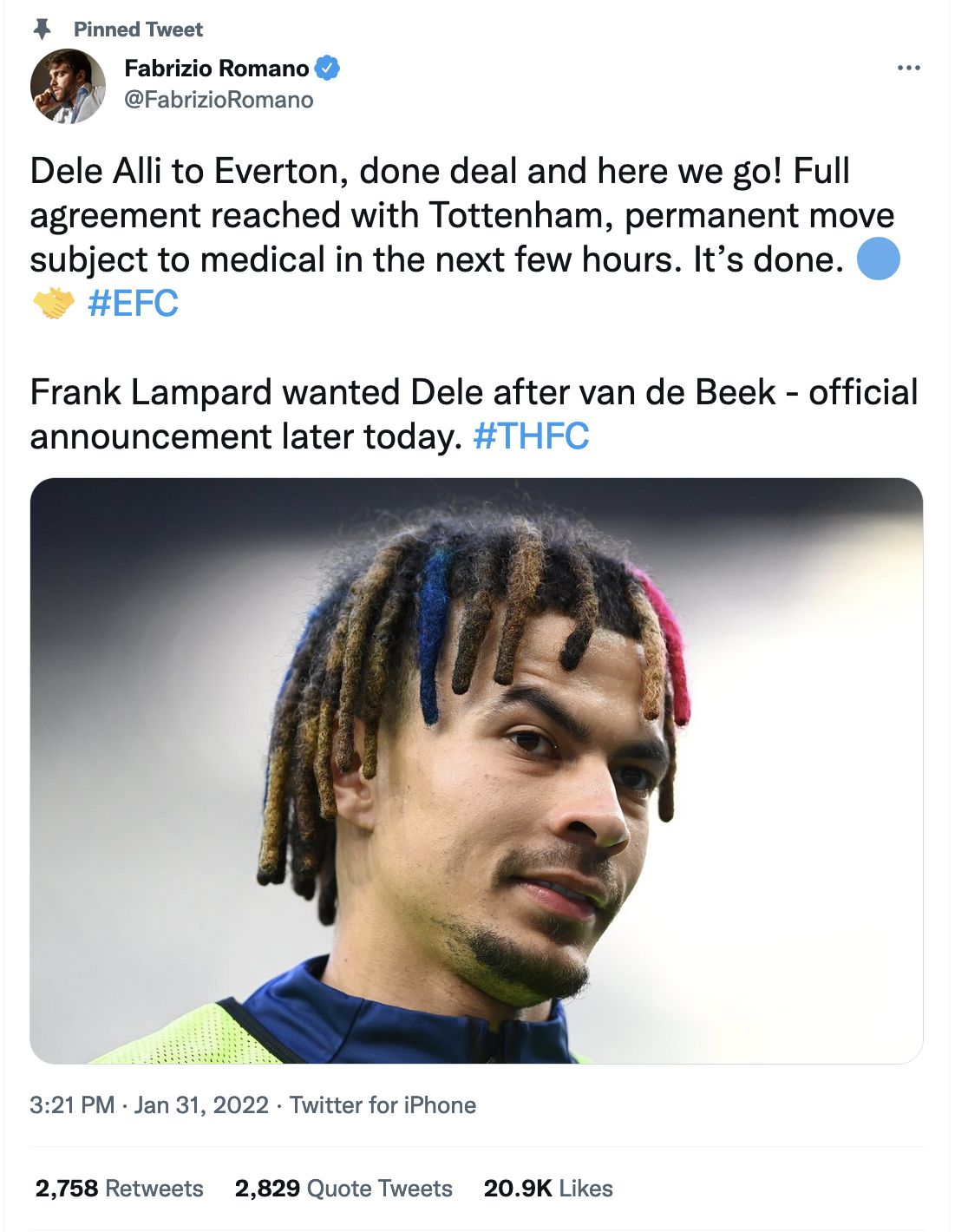 Great news for Spurs, as another body is removed from the payroll and another 'old hand' well past his best is finally shunted out of Hotspur Way.
I take a view that too many words have been typed about this player, against what we actually got from him as a player. That may sound harsh, but the boy has been living off the back of a few 'nearly' seasons at Tottenham for far too long.
That said, I wish him well, and perhaps at Everton, the one-time exciting prospect can finally deliver. Frank Lampard is going to need him to be a starting XI regular. This will not be a holiday camp.
Sky Sports are also supporting the legitimacy of the story.
There are various other transfer tales doing the rounds this afternoon. Yet none have been confirmed. Lo Celso to Villa Real is one, and another is Tanguy Ndombele is another.