There is a narrative doing the rounds that Harry Kane is a mild-mannered gentleman and without a bad bone in his body; as we saw from the interview with Gary Neville, there was no evidence of the usual fork-tongued footballer, just a very open-faced character discussing how he felt. For me, this is precisely how Kane is, but that does not make him by default a nitwit.
Daniel Levy has form for selling his best players, but it is difficult to recall an instance the sale was either swift or smooth. Indeed, part of the dance in these matters to do ones' best to try and ensure that the perception of the selling club is not one of having been 'robbed'. Recent examples of this dance would be Southampton taking a disproportionate amount of time to part with Højbjerg, for a price so low that most observers were surprised by it. Whereas Doherty was acquired so fast it made your eyes spin.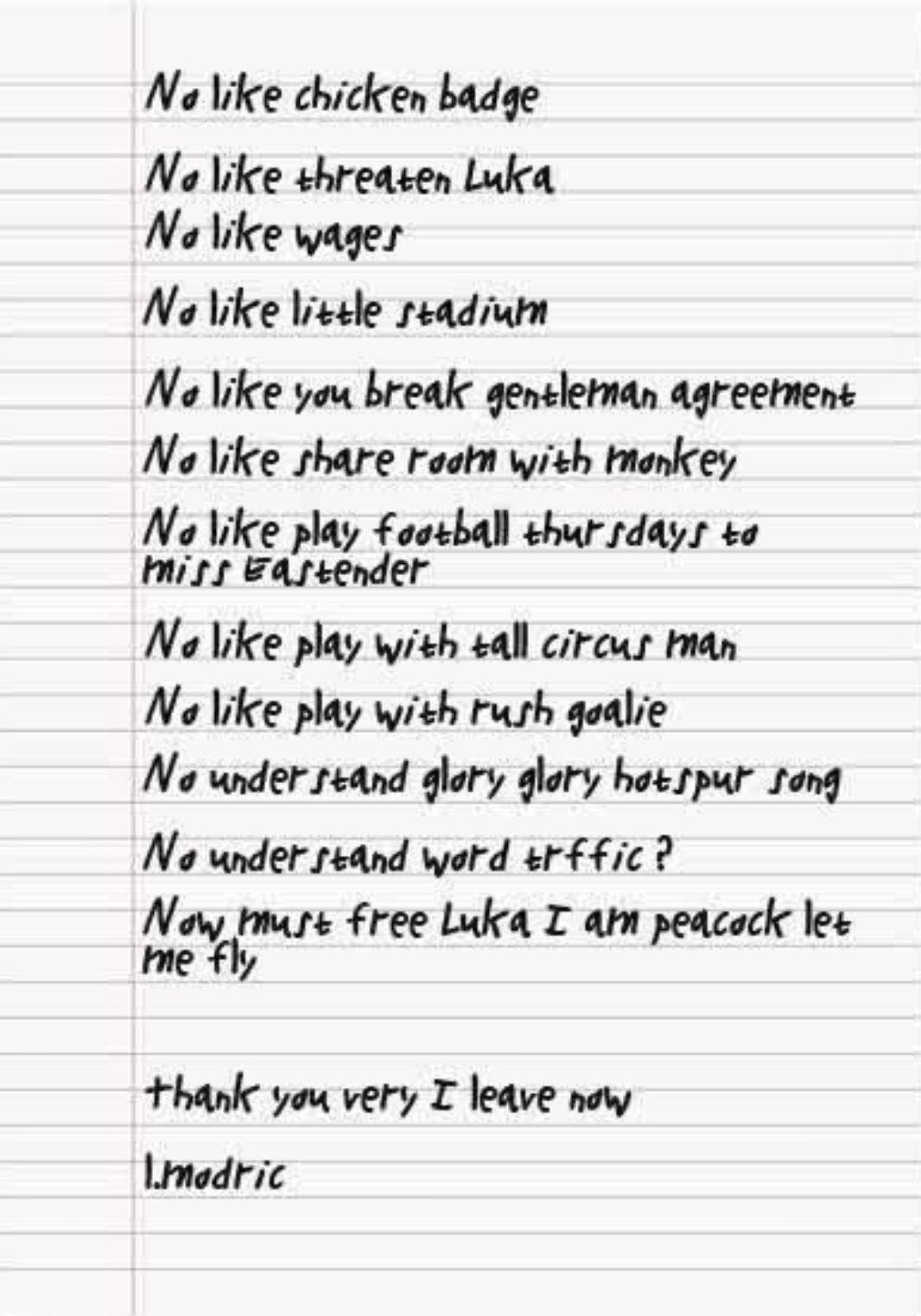 Certainly when Berbatov and Modric were trying to exit there was talk of players feigning injury and generally playing up. Both players were mocked by fans and the nicest jibe aimed at the Croatian was the 'No Like Chicken Badge' letter.
The way this situation is setting itself up, with even the mild-mannered Kane having to 'go public' in order to nudge his concerns before Levy's eyes, I can see nothing but tears on the horizon. Levy neglected the team for a prolonged period of time when the stadium was being built, and now he has one might argue, significantly more on his plate. Supporter protests, record-breaking debt no sponsor, no manager, and no proper European football. Kane wanting out is the last thing anyone in his position would want on top of all that.
Has Daniel been answering his phone this week, or has he been ghosting certain numbers? I couldn't possibly comment, but if Kane is treated with the same enormous respect he has always shown the club, then this situation could deteriorate in no time at all.