There was a scene in the Spurs All or Nothing documentary where Donna Marie Cullen, Daniel Levy, and the man himself Steve Hitchen were gathered, and the point was made that the club have actually spent significant sums on players, and how little commentary there was on this.
My complaints against ENIC are more nuanced than simply wanting the board to splurge cash like an unhinged lottery winner. For me, it's always been a question of spending on the right players and at the right time. Again, leaving Mauricio Pochettino swinging in the transfer breeze for over 500 days was contemptible behaviour; but beyond this, we have the frankly haphazard manner in which money is spent when it is eventually prized from the coffers.
Whilst I fully appreciate that not every transfer pans out to be a historic success, how is it that Tottenham's ability to pick a winner is so very poor?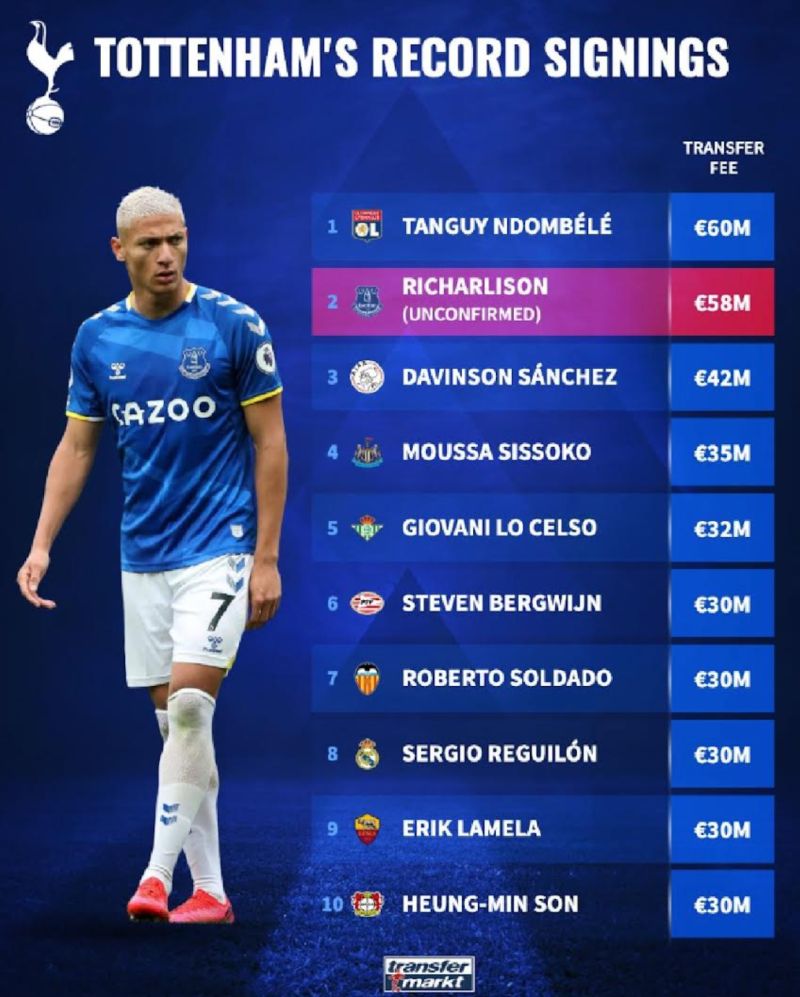 Look at the graphic above and provide us all with a compelling argument that supports the notion that 'one out of ten' isn't bad. Kindly bear in mind that emotional nonsense isn't welcome here. This is OUR money we're talking about. A passing fondness for Erik Lamela's rabona will be in the mists of time, only mildly more significant than David Bentley's ball into a waste skip routine. Moussa Sissoko was referred to as a 'GOAT' out of charity.
It is a testament to the chaotic manner with which ENIC has operated in the markets that one of the best players to have found himself in a Tottenham shirt in recent years was the not-so-Magnificent Seven's 8th man, Heung Min Son.
The rest of the list is a hall of shame, nice guys that didn't work, and the extraordinary cherry on the past it's best before date cake is Tanguy Ndombele, about whom it appears that no due diligence was undertaken as all the problems encountered with him at Spurs had surfaced long before he arrived in N17.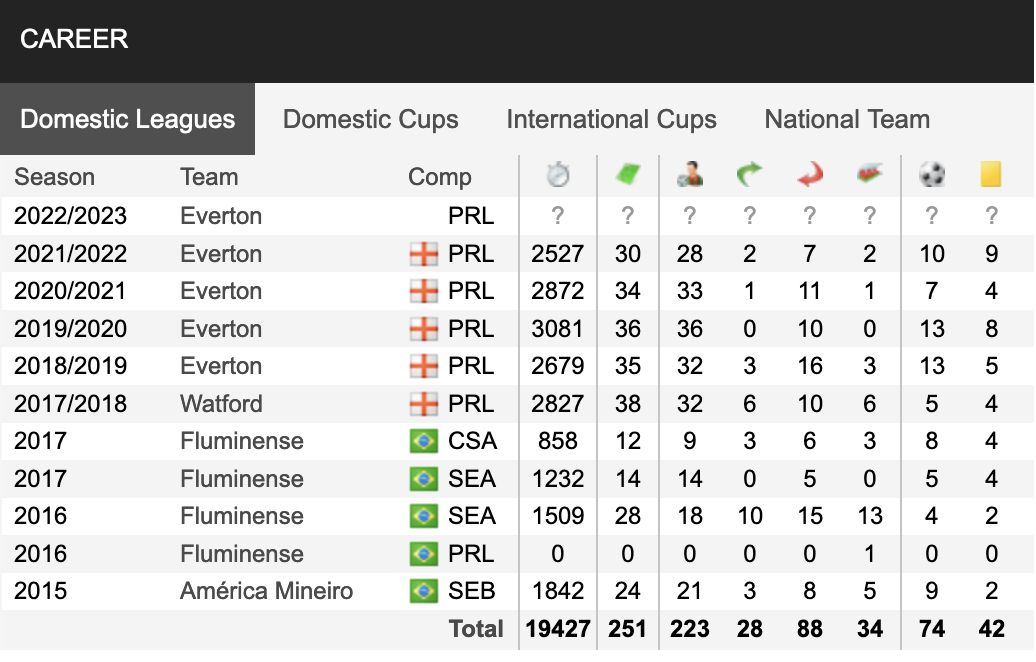 Now Richarlison is the next one set to grace us with his presence, a player Everton broke the bank for 4 seasons ago, who has failed to perform sufficiently for them. In his entire career, the now 25-year-old has never been a prolific striker, no matter how some might seek to skew the stats.
We are told that all the Brazilian needs is to be in the right team, with the right coach. I can't argue against Spurs being a superior side, or Conte being a superior coach. Yet I remain beyond sceptical as to the valuation.
I genuinely hope this guy does the business in the Lilywhite, like all of us, I'm desperate for meaningful success, tangible success. but the evidence is stacked up against the likelihood of that outcome.