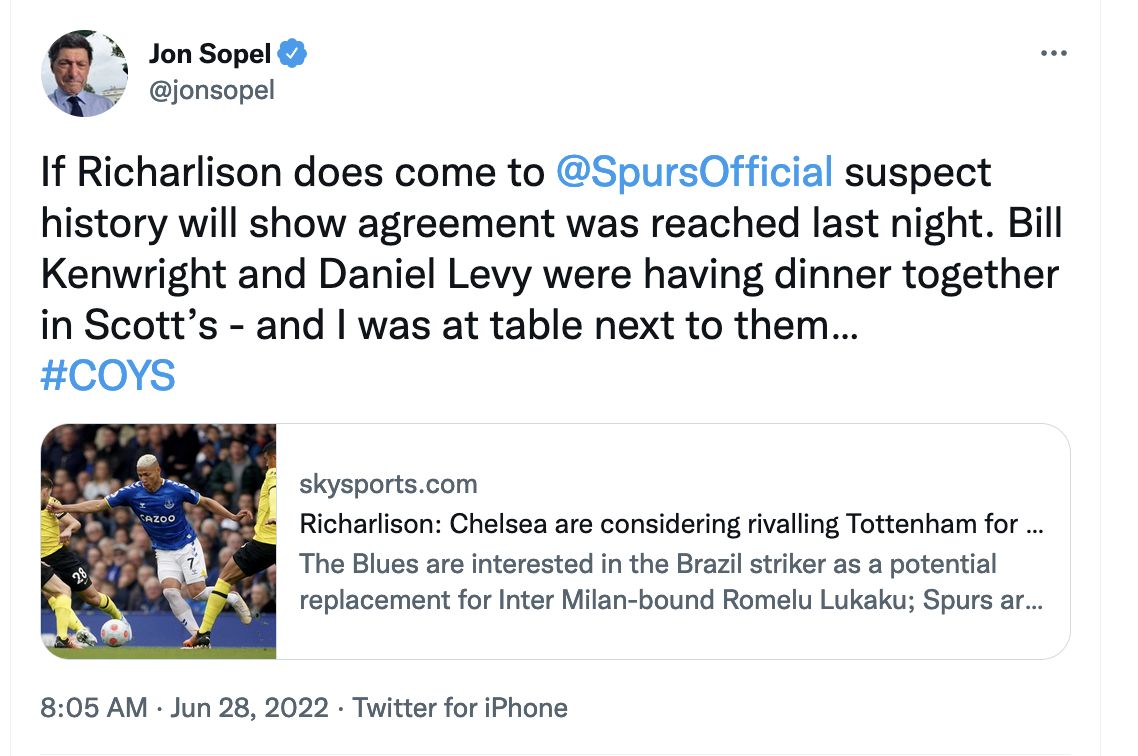 The Richarlison to Tottenham Hotspur story appears to be gathering momentum. I have to admit that repeated regurgitations of the tale, from 'monitoring' to 'offer being prepared' did come across as journalists paddling for time. There appeared to be an impasse across the board once the Bastoni deal fizzled out of view.
In a curious twist, this latest update comes from an unusual source. Jon Sopel, former BBC North America Editor, writer, and broadcaster, managed to spot the Spurs CEO and Everton's Bill Kenwright having dinner together at Scott's restaurant in London. A venue which, some of you might recall, was the scene of the meeting in 2016 between Sir Alex Ferguson and Mauricio Pochettino.
Of course, it is probably very much the case that owners of Premier League sides do mingle and occasionally sit down to pick each other's brains. That said, the fact that Tottenham and Everton have been hand-in-glove on the back pages for the past few weeks certainly adds fire to the posh nosh spot.