Updates on the injury that Sonny sustained at Villa Park on Sunday are beginning to emerge and the prognosis is frankly as to be as expected, given that the injured radial area on his elbow that was effected is only about 2 cm above the elbow broke three years ago.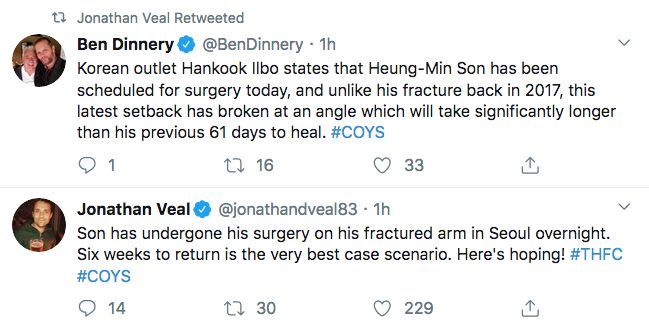 Korean outlet Hankook Ilbo state that the procedure was to fix broken bones using a metal plate and three screws. The use of the screws is said to be specifically designed to speed up the fusing process.
The 27-year-old will stay in hospital this weekend and no plans have yet been released for his movements after that.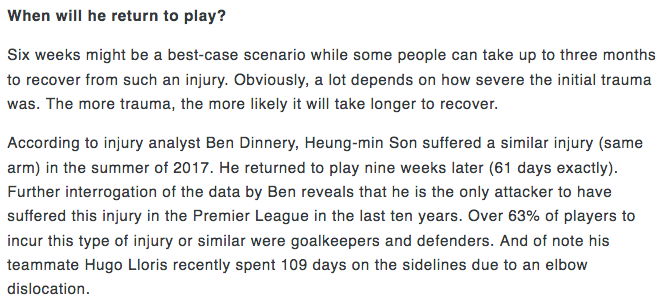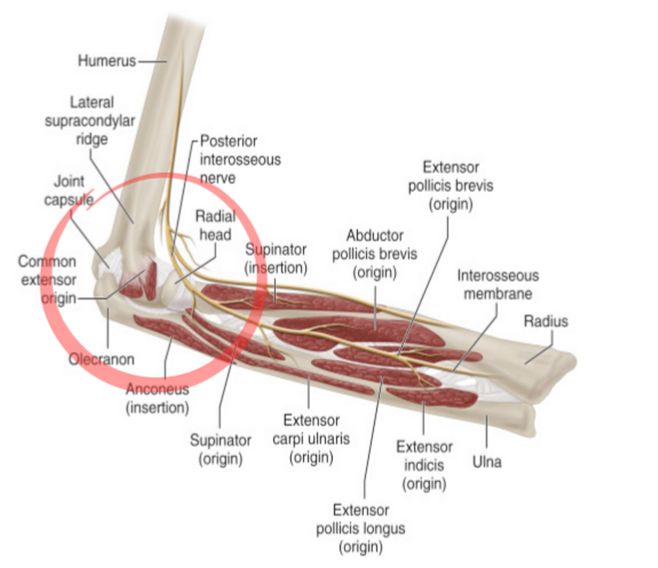 Quite how long Sonny will be out for is somewhat of a "piece of string" question, but given he's a professional athlete, has used the finest medical facilities and his diet and rehab will be closely monitored, one can only hope for the best.