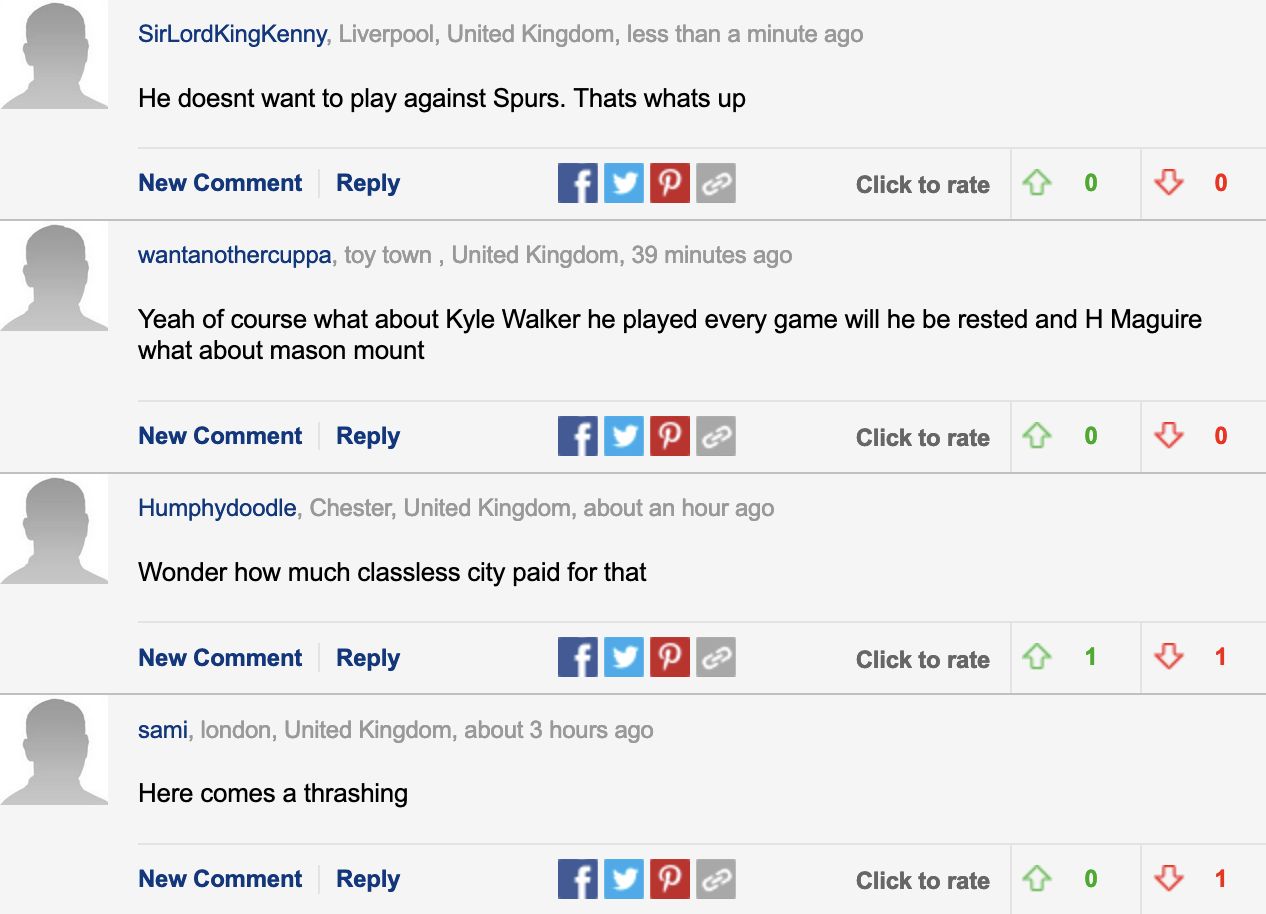 According to Mike McGrath of the Telegraph Online, Tottenham will start the season without the services of Harry Kane. Mike's understanding is that after reaching the final of this summer's Euro's competition, the England captain is going to need several weeks yet before being suitably rested and ready to return to club duty.
The story was picked up Mail Online, and the bulk of their readers are struggling to buy into the legitimacy of the tale. What remains to be seen is just how many other England/Euros stars also feel they need more time before being available to play in the Premier League.
I take a view that this is merely the start of it – Kane's inevitable departure to Manchester City. As I've said previously, the interview with Gary Neville makes no sense whatsoever unless Kane wants out. Harry will want to paint himself as a reasonable guy, wanting to progress his career; and recovering from being a tournament finalist is a whole lot better looking than some fictional injury.