The England captain only managed to get one shot away – on the 29th minute – in what was perhaps a tougher than expected run out against Austria. Thankfully, Gareth Southgate subbed Kane after just an hour.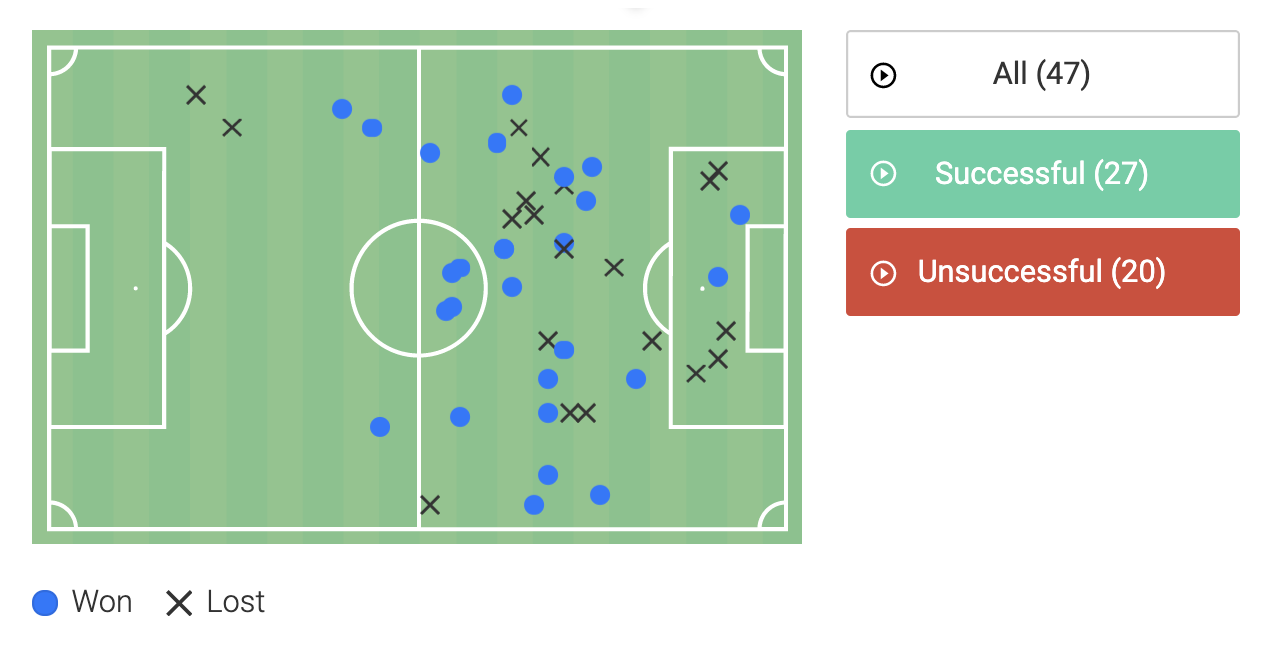 Elsewhere, Harry put in a decent enough performance with a 57% total actions / successful, which is decent for his position.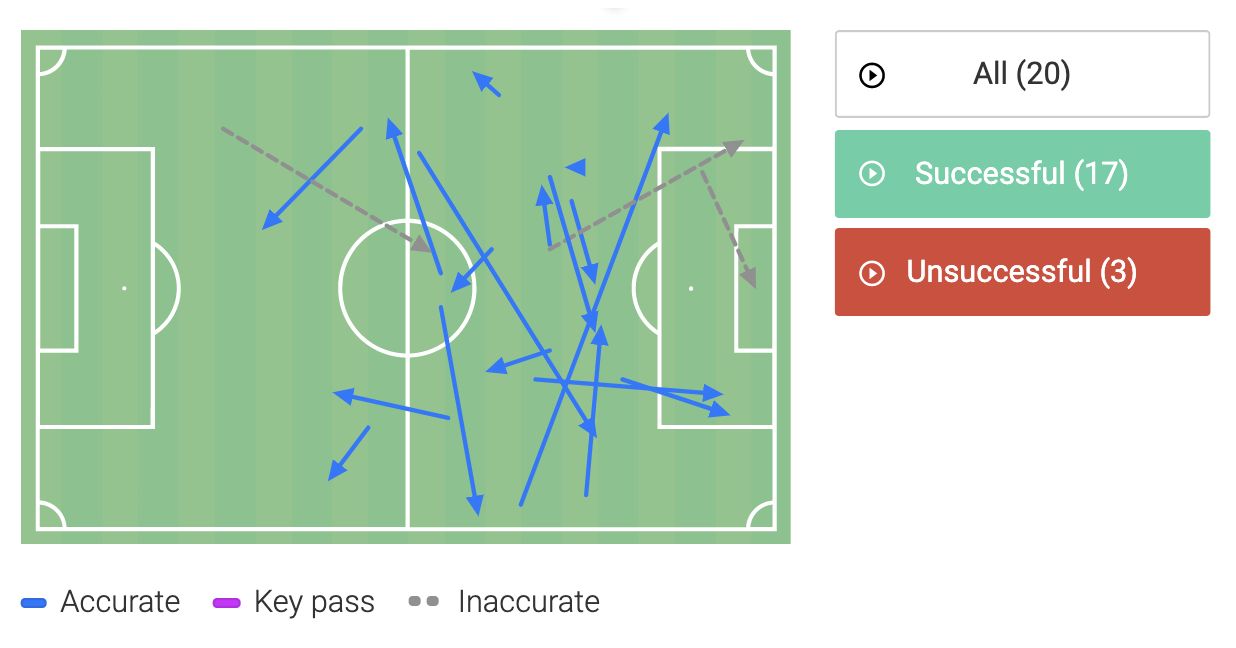 75% is very good for passing accuracy, but we can see from the map above that Harry wasn't involved as much as he would have wanted to be, despite playing in a number 9 role. Pundits are still having problems accepting this role, which is very strange given his success rate with goals and assists at Spurs.