Tottenham Hotspur is in the market for a forward this summer, and there are various names linked to the north London club, one of them being Leeds United star Raphinha. However, it seems as though they'll have to cross one player off their list.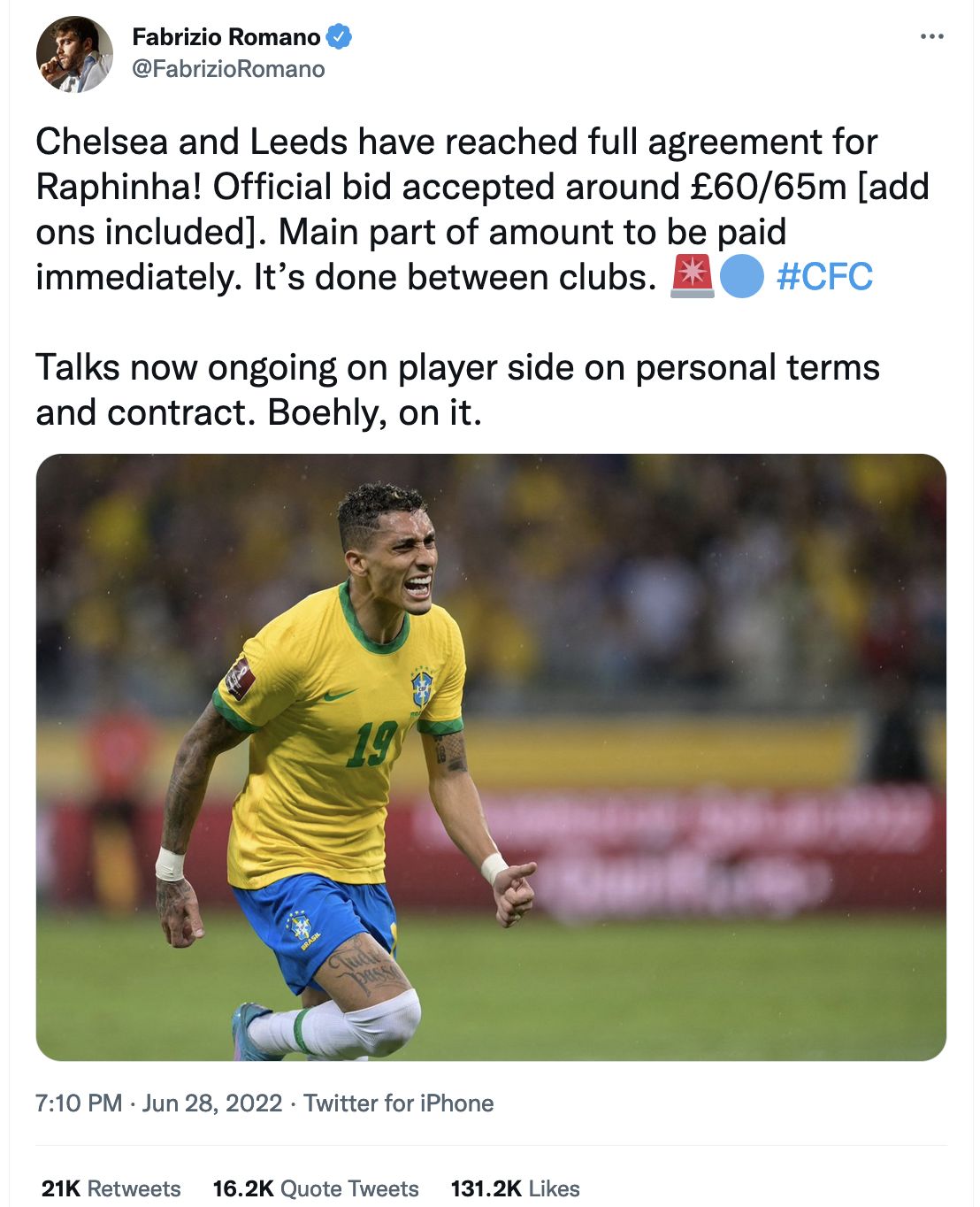 According to transfer window specialist Fabrizio Romano, Chelsea and Leeds have reached an agreement for Raphinha. Furthermore, the Italian journalist adds that Leeds accepted the official bid for around £60 million and £65 million. 
Leeds will receive a significant portion of the fee from The Blues immediately, but it's a done transfer between the two Premier League clubs. The next step in the process will be Chelsea looking to secure a deal with the player on personal terms. 
Talks are ongoing with the London-based club and the Brazil international. The Blues can offer him good wages and UEFA Champions League football, so it will be interesting to see how these discussions develop over the next few days.
For Tottenham, it's likely if they want a Brazilian, it will be Everton striker Richarlison.