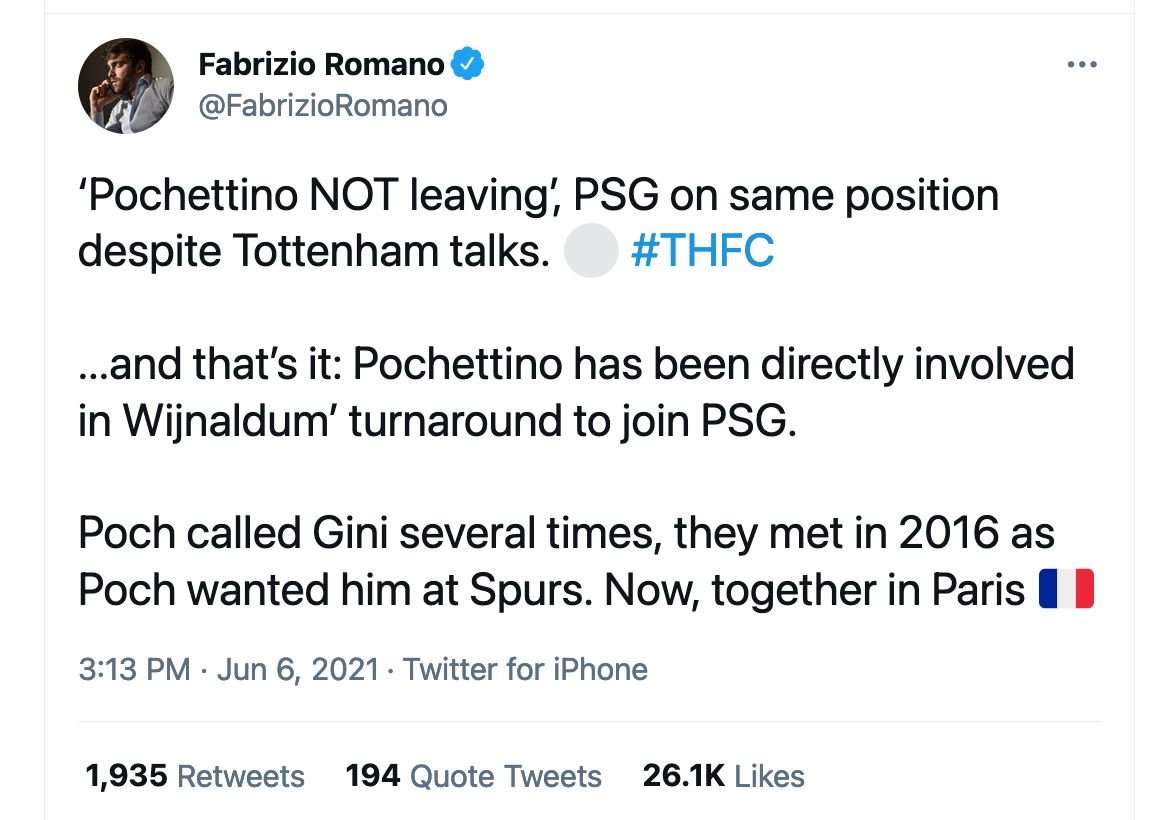 Widely respected Twitterati Fabrizio Romano believes that Mauricio Pochettino's alleged escape from Paris St Germain has been cancelled. Evidence of this it is further suggested comes in the form of Poch's role in the wooing of Georginio Wijnaldum to PSG. RMC reported yesterday that PSG had emerged from nowhere to snap up the now 30-year-old former Liverpool player.
I've made my thoughts on the Poch to Sours rumours well known, and I still believe that they lack even the mildest glimpse of true credibility. What fans have had to endure over the last few months has been utterly unacceptable. If you have any 'football friends' that support other clubs, then the sniggering must be louder than a normal snigger really ought to be by now.
The club's reputation is at an all-time low, and we still have the world's third tier of European football. Yes folks, that's right, the third tier.