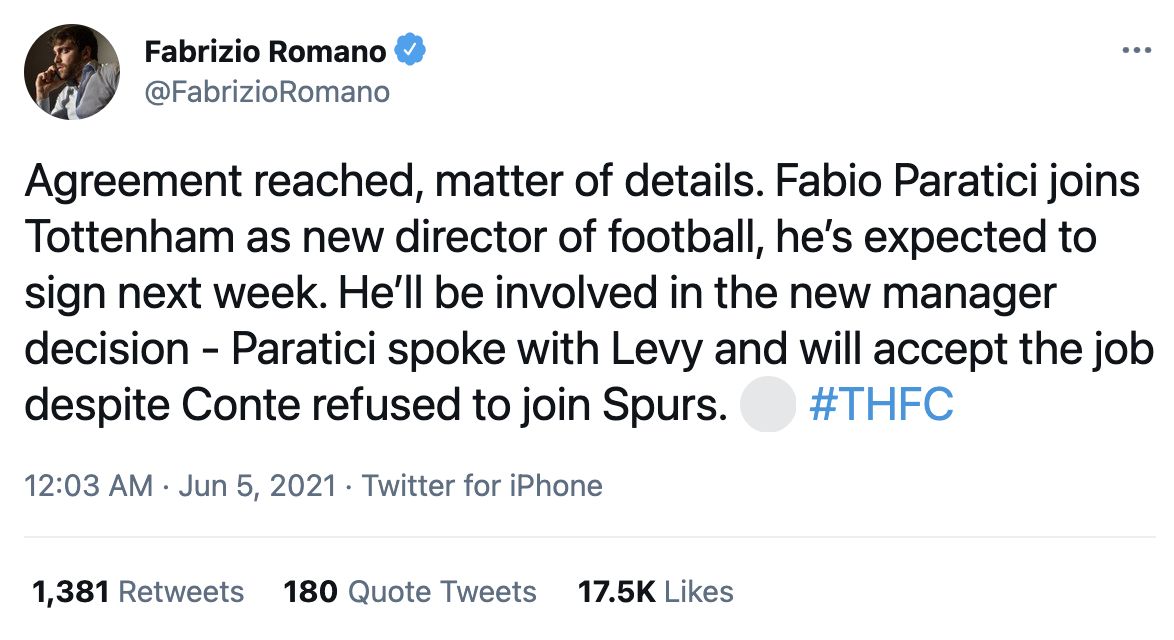 After a month and a half of searching, Daniel Levy has finally secured the services of Fabio Paratici, who will, according to Fabrizio Romano and many other reliable sources, join Spurs next week as the Director of Football.
This is a bold move if, as suggested, Antonio Conte has bailed on the opportunity to work for Tottenham. By the same token, it looks well on Fabio who has surely been recruited in his own right.
That said, this could also fall apart as nothing, absolutely nothing has been vaguely confirmed and all the information in the public domain is from 'sources close to'. In theory, Paratici could still bail.
What Spurs are left with here is another burnt-out car of a public relations fiasco, after a season that was already packed to the rafters with blunders and howlers that might be more at home on You've Been Framed.
Where do we go from here, because I think we're snookered?