Christian Eriksen has provided a brief yet undoubtedly candid interview to Danish outlet BT which may raise a few eyebrows amongst some Tottenham fans.
Our Dane has been somewhat under a cloud all season, both in terms of the reality of his performances and the perception of the player by fans.
The 27-year-old's main problem is that he made it pretty clear to all and sundry in back in the summer that his thoughts were firmly on pastures new.
The Guardian carried quotes back in the summer that didn't endear him to many supporters "I feel that I am at a stage of my career where I would like to try something new", and this one in which the boy actually referred to himself in the third person, "Real Madrid is a step up but then it would take Real Madrid picking up the phone and making contact with Tottenham and say that they want Christian".
Today's quote (below) will do little to repair any animosity that is still lingering, and animosity there is.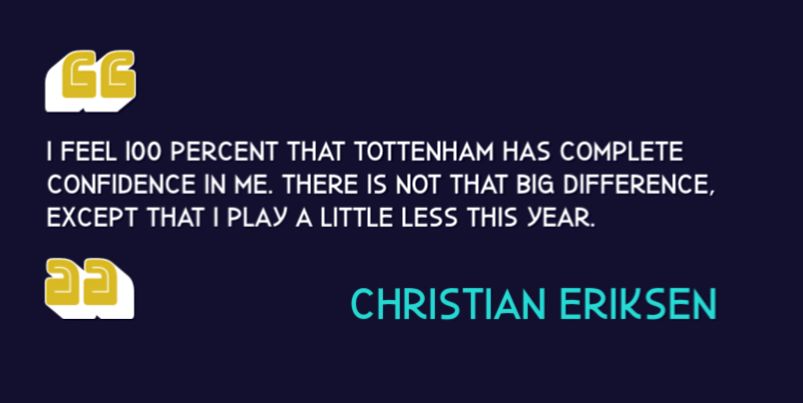 Prior to announcing the THFC side to face Sheffield United on Saturday, the club's official Twitter feed was littered with anti Eriksen posts.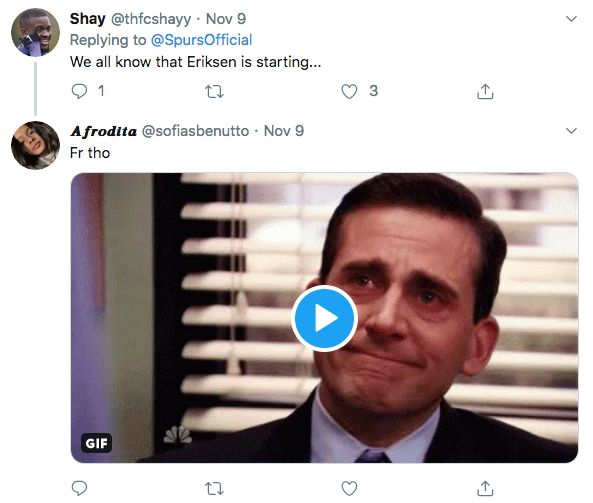 Christian has gone from being a player that was once essential, to one that now isn't guaranteed a starting spot.
These Squawka stats released immediately after the Everton game provide a fair picture of just how off the boil the Dane has been.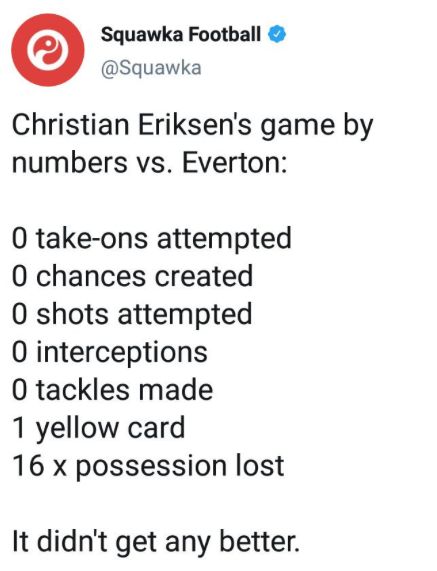 Opinion: After failing to secure his dream move, Christian Eriksen is clearly putting a brave face on things.
On the 25th of September my own patience with the player was finally exhausted, when he failed to score his penalty against footballing supremos Colchester United, in the League Cup.