According to a press release from UEFA, Harry Kane's extra time penalty goal and much of last night's England win is now under scrutiny from the tournament's governing body. The specific charges being investigated are centred upon three key areas of concern, which incidentally are not to be taken lightly.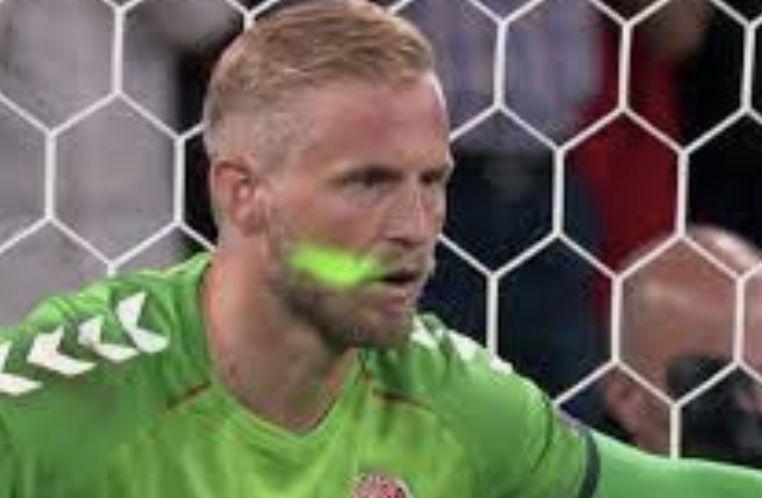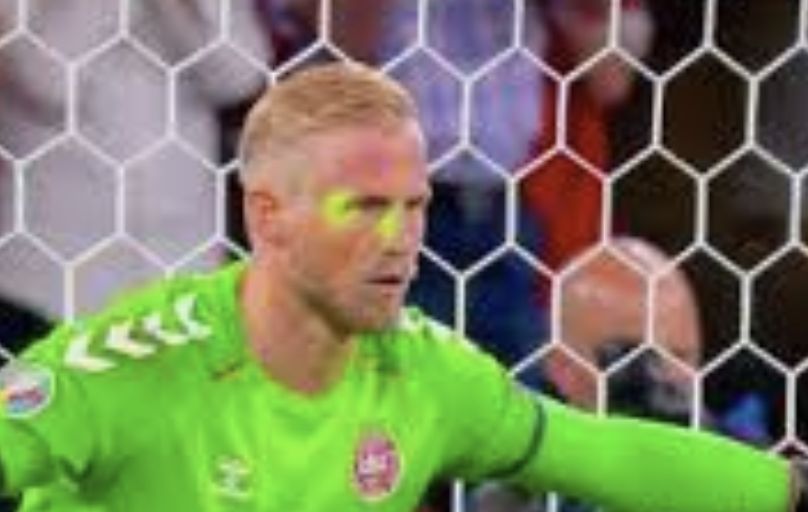 A laser pointer was 100% used, as these https://inews.co.uk/sport/football/kasper-scheichel-laser-pen-denmark-goalkeeper-face-penalty-england-charged-uefa-1093017 conclusively prove.
As for booing and other assorted nasty noises, during the Danish national anthem. I heard them loud and clear, and I was both drinking and focused on an insanely good Indian takeaway.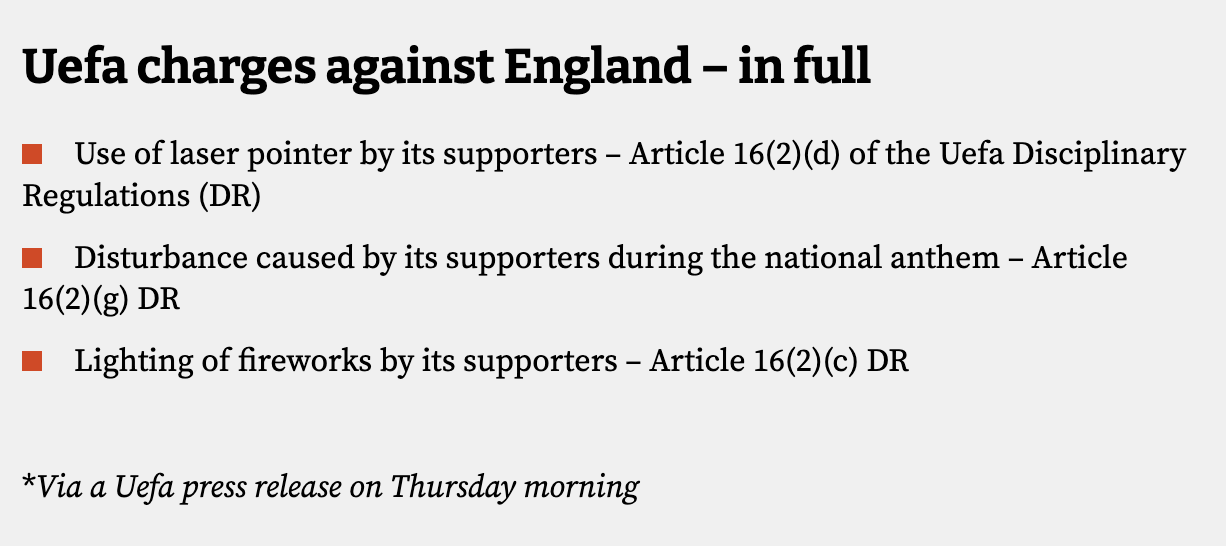 A third charge of flares/fireworks etc has also been made. All I heard were some poppadoms, but I would not be stunned that fans had shipped some in.
Unless UEFA are going to take extraordinary action – specifically against the England team – then this sort of undiluted huff and puff ought to be left until the close of play. That's my view. Until then, this is an unwelcome, biased voice in the maelstrom.